Taskin, Sunny leave tonight for Brisbane test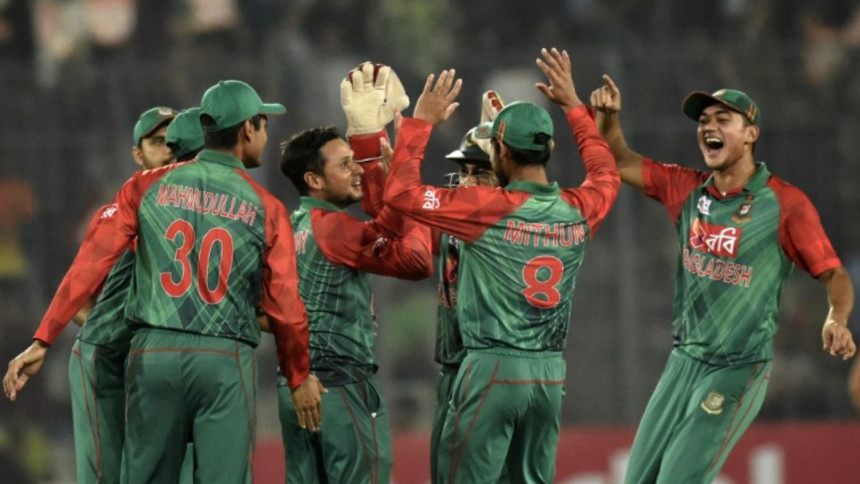 Bangladesh bowlers Taskin Ahmed and Arafat Sunny are due to fly for Australia tonight to test their respective bowling actions at an ICC-accredited centre in Brisbane on September 8.
Both the cricketers will board their flight around 11 pm tonight at Hazrat Shahjalal International Airport, reports our correspondent. Taskin's bowling action will be tested at the Brisbane National Cricket Centre at 10 am in the morning while Sunny will undergo his test at 2pm.
Taskin Ahmed was more upbeat that his teammate when he spoke to the media today. He said he was going with a positive mindset and hoped to return and join the Bangladesh national team for good. Arafat Sunny was slightly subdued in his response when asked about his Australia visit, but was optimistic about receiving the much-coveted clearance from ICC. Sunny was banking on the remedial work on his action, considering the amount of work the spinner had put in recently.
Both Taskin and Sunny were flagged for suspect bowling actions during the ICC World twenty20 this year. They were eventually suspended from bowling in international cricket following a test at an ICC lab.
Ever since then, Taskin and Arafat have worked on modifying their respective actions and have even been tested by the Bangladesh Cricket Board (BCB). With the England series due in a month's time, the board is confident that both these bowlers will be available in time for the competition.