Stokes and Hales in England one-day squad for Australia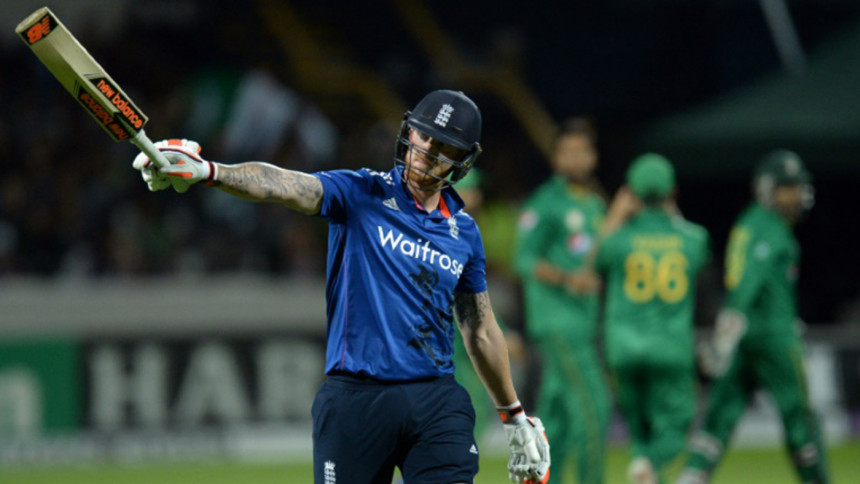 Suspended all-rounder Ben Stokes was included Thursday in England's squad for their one-day series against Australia, although whether he plays remains in doubt.
Stokes is currently banned from international cricket while British authorities probe his alleged involvement in a late-night fight outside a Bristol nightclub.
Batsman Alex Hales, who was caught up in the same fracas, was also named in the 16-man squad for the five-game series, starting in Melbourne on January 14.
Selectors said in a statement they were advised to name their strongest squad, and included the pair accordingly.
"Both Alex Hales and Ben Stokes are included, though their involvement remains subject to any relevant legal or disciplinary developments in relation to the incident in Bristol in September," they said.
New Zealand-born Stokes did not travel to Australia with the rest of the squad for the Ashes Test series, and has missed the first two in Brisbane and Adelaide, with England losing both of them.
But speculation that he is preparing for a dramatic call-up was fuelled by his decision to sign with New Zealand provincial side Canterbury as their overseas player in late November.
In his first limited overs match for his birth province against Otago, he was bowled for two.
He did better against Auckland on Wednesday, hitting 34 from 41 deliveries as he shakes off the rust.
Stokes could yet return mid-series to the Ashes if police decide not to charge him.
British detectives late last month passed a file to the Crown Prosecution Service for a decision, but there has been no word since.
The England Cricket Board said in their statement Thursday that once they receive formal confirmation on whether he has been charged or not, they would meet within 48 hours to decide on whether he plays.
Hales, who is an opener, has not played any professional cricket since the September nightclub incident, learned this week that he will face no criminal charges, opening the door for his trip to Australia.
In addition to Stokes and Hales, Kent batsman Sam Billings and Durham seamer Mark Wood were added to the squad that beat the West Indies 4-0 in England at the end of the British summer.
"With around 18 months to the start of the 2019 World Cup, our ODI side continues to make solid progress with series wins over the West Indies and South Africa last summer and a semi-final berth in the Champions Trophy," said selector James Whitaker.
"The forthcoming series against Australia presents another significant opportunity for this group to showcase their skills and talent against a quality side away from home."
England one-day squad: Eoin Morgan (capt), Moeen Ali, Jonathan Bairstow, Jake Ball, Sam Billings, Jos Buttler, Tom Curran, Alex Hales, Liam Plunkett, Adil Rashid, Joe Root, Jason Roy, Ben Stokes, David Willey, Chris Woakes, Mark Wood
Schedule:
1st ODI - Sunday, January 14, Melbourne Cricket Ground
2nd ODI - Friday, January 19, Gabba, Brisbane
3rd ODI - Sunday, January 21, Sydney Cricket Ground
4th ODI - Friday, January 26, Adelaide Oval
5th ODI - Sunday, January 28, Optus Stadium, Perth