Shakib takes 200 ODI wickets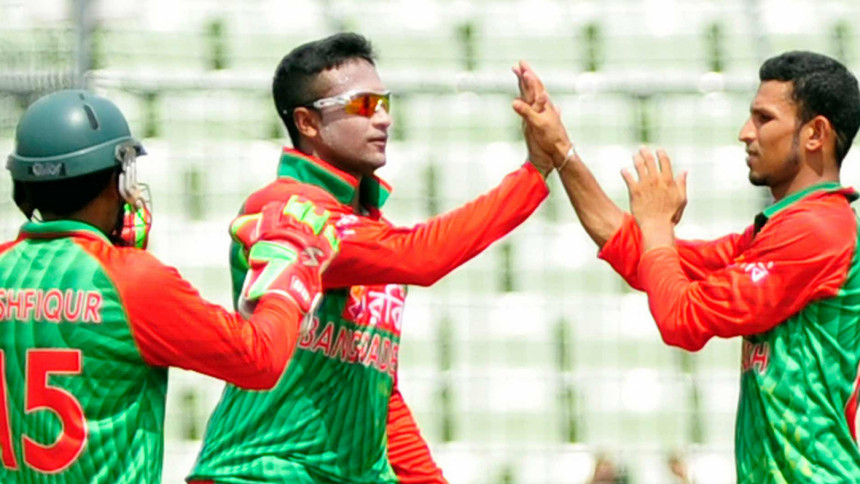 Bangladesh ace all-rounder Shakib Al Hasan has taken his 200th ODI wicket in the third match of the 3-match ODI series against South Africa in Chittagong.
He sent back South Africa skipper Hashim Amla in the third ball of the 13th over caught behind by Mushfiqur Rahim. Amla tried to drive the delivery which drifted in and then turned away only to touch the edge of his bat and then find Mushfiq's gloves.
This was the second wicket for Shakib in the match. Earlier, he sent back South Africa batsman Faf du Plessis in a similar fashion on the first ball of the 7th over to make Plessis his 199th wicket in ODI.
With this achievement, Shakib has become the seventh player to have 4,000 runs and 200 wickets in ODI after Sanath Jayasuriya, Shahid Afridi, Jacques Kallis, Abdul Razzaq, Chris Harris and Chris Cairns.
Shakib presently has 4382 runs and 200 wickets beside his name in 156 ODIs.