Bangladesh Premier League 2016
Shakib sees sunny side of rain break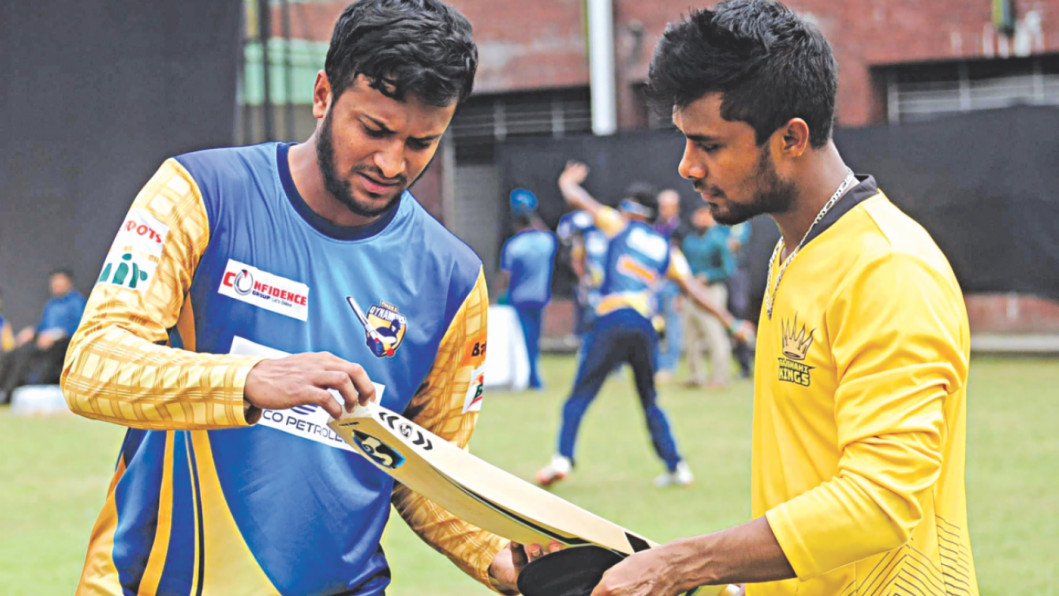 Brilliant sunshine bathed the city yesterday to signal the return of the Bangladesh Premier League (BPL) festivities, with the tournament set to kick off in earnest today as per a fresh schedule after rain spoiled the previously scheduled kick-off.
Many thought that incessant rain over the last three days following the depression in the Bay has dampened the spirit but star Bangladesh all-rounder and Dhaka Dynamites captain Shakib Al Hasan was not one of them; instead looking at the brighter side of the break.
It is understandable that a T20 globetrotter like Shakib will always welcome a break, especially as he has just completed a home series against England, but the Dynamites skipper was happy with the unscheduled break as it allowed the teams -- with their mixture of foreign and local talent -- extra time to understand each other.
"I personally believe that this break will be good for us. We got the opportunity to understand each other on way to shaping a good team. We also got some time for practice which was very important for us; don't know what the others are thinking," the all-rounder told reporters during practice at the BCB National Cricket Academy yesterday.
It will be a hectic tournament as the rescheduling has consumed the earlier rest days. While also concerned about the matter, Shakib was looking forward to the tournament.
"Nothing can be better than if there is a break in between matches but we cannot do anything about the weather and it's not in our hands. But I am happy that we have enough backup players in our team so it will not hamper our plan if someone is injured. So I am not too worried with the back-to-back matches," opined Shakib, adding that he was looking forward to their first game against Barisal Bulls in Mirpur today.
There was however only one wish – that the sun will continue to shine through the tournament especially for the sake of the pitches, which were a cause for concern last season.
"Hope the wickets will be good. Actually if there is a match everyday and no sunshine, it creates a problem. I am hopeful that the sunshine will continue all through the tournament so we can play matches on better wickets," said Shakib.