Raina happy to chip away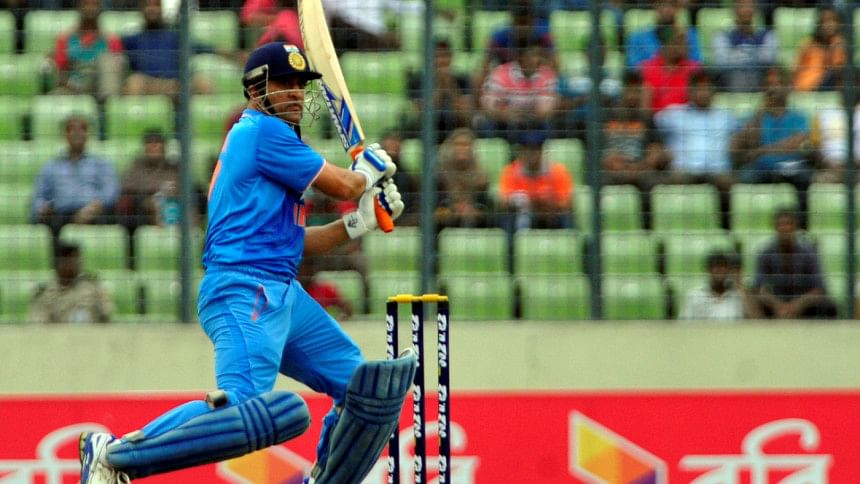 When Suresh Raina appeared at the post-match press conference at the end of the third ODI last night, it was as no surprise because he was one of the very few Indian players who would go home from the tour of Bangladesh with his reputation enriched.
The left-handed all-rounder played a big part in salvaging the win in the last ODI, which deservedly earned him a man-of-the-match award. But his contribution with both bat and ball -- the latter being the underrated part of his all-round ability -- stood up even in the first two defeats.
Raina came on to bat at number six yesterday and scored a 21-ball 38 to help India post a challenging score of 317. And then with the scoreboard pressure on the Bangladeshis, Raina turned the screws with his left-arm spin -- removing Shakib Al Hasan and Mushfiqur Rahim before getting rid of Rubel Hossain.
The Uttar Pradesh native implied he is happy for not being rated too highly for his bowling skill, which sort of keeps him out of the batsmen's target in a way.
"I know what my role is as a bowler. Whether it is bowling two or three overs in the middle or go for a longer spell whatever the team thinks of me," said the left-armer.
"We know Shakib [Al Hasan] and Mushfiqur [Rahim] have world of experience behind them. Shakib has been playing so long in IPL so he knows how to score in situations like these. So taking those two wickets was very important," added Raina, who took 112 runs in three matches, all in quick time, and has been pretty mean with the ball as well.
The all-rounder, who plays for the Chennai Super Kings team led by Team India skipper Mahendra Singh Dhoni, also defended his under-fire skipper. "Losing just one series doesn't make you a bad team. I think credit should be given to MS [Dhoni] with the way he led the team with the bat and then marshaled the side to this victory," said the all-rounder.
While Raina was happy to have seen India salvage some pride, he gave full credit to the hosts for being the better side in the series.
"Bangladesh have played really well so you must give them full credit. It is not as if we lost the games only because we played bad.
But I think they need to play a lot more abroad. They need to play a lot against teams like Australia and England in their conditions before one can comment on which level they are currently in," commented the all-rounder.