Onus on Soumya
BCB XI-Eng warm-up today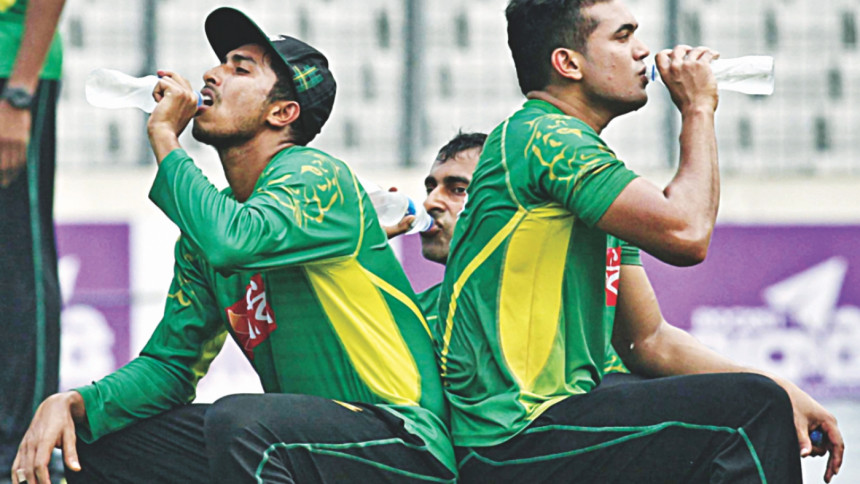 England will take the field today when they meet BCB XI in the tour-opening warm-up game in Fatullah. While the visitors will try to capitalize of this opportunity to get accustomed with the hot and humid condition as early as possible, the home team will have a look at some areas of concern.  It was interesting to see two bowlers in Ebadat Hossain and Mohammad Manik in the BCB XI squad from nowhere but there will not be much focus on them; instead, the main point of interest for the Bangladesh think-tank will be to see how out-of-sorts opener Soumya Sarkar uses this opportunity to regain his form ahead of the tough series.
Soumya was not in good form when he started the ODI series against Afghanistan, but his two big innings against South Africa last year were fresh in the minds of many. That hardly had any impact however, as the elegant left-hander continued his poor run through the three-match series, with a high score of 20. The team management has been keeping their faith in the young talent as they were not ready to go back to the old chop-and-replace policy.
Apparently many in the team management were not welcoming questions against the opener, who had a stupendous arrival to international cricket last year.  But there were many who found nothing wrong behind raising questions, especially when his batting troubles put pressure on his partner's batting.
 "I think nobody has any doubt about his talent but the reality is that he is now struggling. Now the team management should find a solution for him about how he can come out from the bad patch. From outside it's not possible for me to understand his mental state or whether he has been doing everything right except getting the big score out in the middle, but the team management can try something different," said former chief selector Faruque Ahmed.
"I don't know what would be better but they may try him in different batting positions and you know sometimes a break can help a batsman," he continued.
"It's very natural that people raise questions if you are not performing. Yes, criticism puts pressure on a player but one should take this challenge. I am confident that he will get back his form soon," said incumbent chief selector Minhajul Abedin.
Coach Mohammad Salahuddin, who is mentor of many star players, said: "There is nothing wrong behind raising questions because Soumya has been out of form for long.  National team is not a place to try and settle someone in; rather one should perform to keep his place. In my observation he was in wrong direction and he has to play his own game rather than trying different things. He has to bat positively if he wants to come out from the bad patch. Soumya was not batting like Soumya, which is the main problem. The onus is on him to fix his problem."
Nazmul Abedin Fahim, another local coach and mentor, also believed that Soumya has been getting enough chances and now he has to deliver. "What everybody believes is that it is a matter of time for him to come out of this situation. But the reality is that he is not doing well. Under this kind of situation particularly, a player's self-confidence is very important but it seemed that he is mentally shattered. Now everything depends on him."