NZ to keep bowling the short balls against BD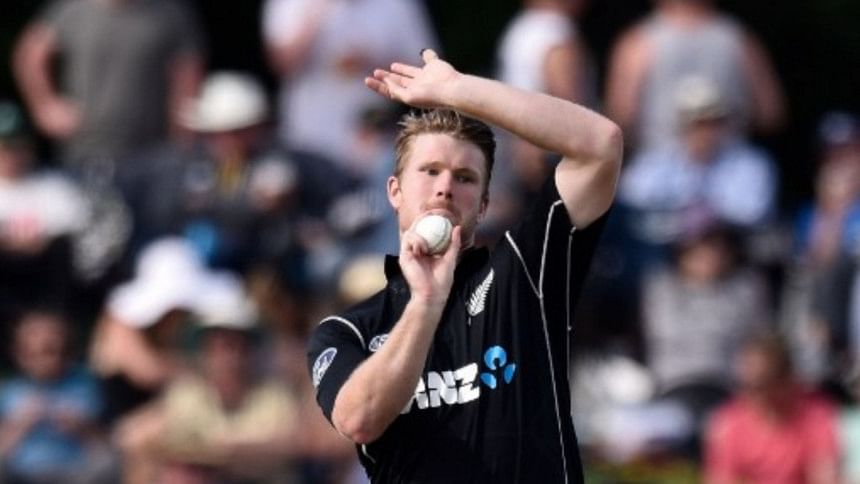 The Blackcaps bowlers didn't venture too far into their bag of tricks in Christchurch against Bangladesh on Monday. That is because they didn't need to, as they took five of their nine wickets off short deliveries.
"I think the boys in general were going to come quite aggressively at the Bangladeshis," said Black Caps fast bowler Lockie Ferguson, reports newshub.co.nz
"That was our game plan - trying to get wickets through the middle period."
Ferguson bowls at close to 150km/h.
Ferguson says his job is to rattle Bangladesh and bouncers is a good plan because they've mostly played on placid Sub-Continental wickets this year.
"They're probably not used to a bit of extra pace and bounce, so that's an area we are going to try to exploit," said Ferguson.
"We'll move onto the next game and maybe reassess, but I think it went really well yesterday."
But he discovered it can be costly when you get it wrong.
"In international cricket you bowl in that mid-torso region, it often gets sent to the boundary, but if you can get it higher they tend to hit the ball upwards and the catches come in," said Ferguson.
Accuracy is sure to be a focus come game two.
The Blackcaps bowled 18 wides and five of them were Ferguson's.
"The more I bowl each game the better I'll get and the more accurate I'll get, and then I'll get better results from there."
A career-best three-for-54 in game one is a good way to start though.