Nineties nothing new to Williamson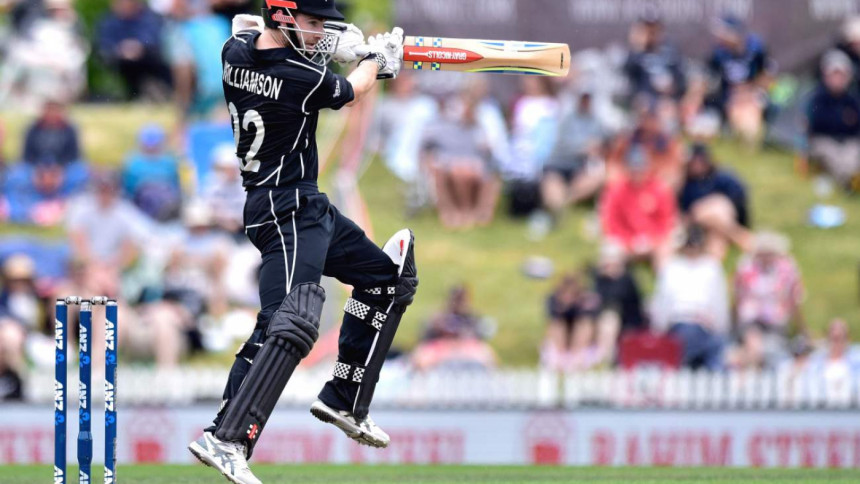 Black Caps skipper Kane Williamson has many New Zealand batting records in his sights but most scores in the nineties would have to be one of the most unique.
Williamson finished on 95 not out against Bangladesh at Nelson's Saxton Oval yesterday, the seventh time he has ended an ODI innings in the nineties, reports nzherald.co.nz
Williamson has scored eight one-day centuries in his career putting him fourth on the New Zealand all-time list but he now sits in second for scores in the nineties.
It seemed to be a 2015 issue for Williamson, who was out in the nineties five times that year and it took until the final day of 2016 for it to happen again.
Nathan Astle holds the record with nine scores of his 41 fifties finishing in the nineties, two of which were not out.
Yesterday's innings was the first time Williamson has been not out just short of a century. He's also been out three times in the nineties in tests, although has 15 tons to his name.
Surprisingly Ross Taylor, who sits just behind Astle with 15 ODI tons, has been out in the nineties just twice in 162 innings. While Martin Crowe is at the other end of the 90s-to-100s conversion rate with six scores in the nineties compared to four centuries.
Like Taylor, Brendon McCullum was also rarely out in the nineties, happening just once in his 228 ODI innings.