Shakib pampering stems from failure in doing the basics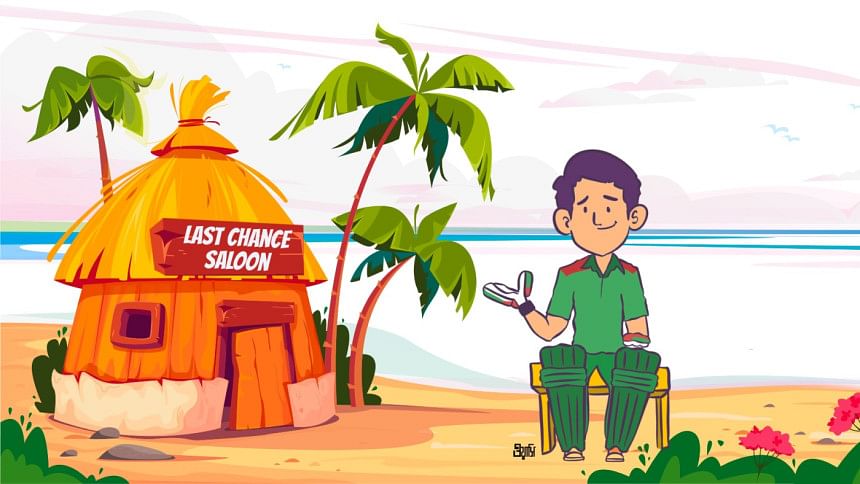 At least for a few hours, the Bangladesh Cricket Board (BCB) was bold enough. It was when the board had stated that there were some fundamental principles that the board must abide by, even when it came to dealing with the latest controversy that Shakib Al Hasan had become embroiled in.
BCB president Nazmul Hassan Papon also reminded reporters that Bangladesh had won many matches with and without Shakib.
But there were not many who expected a result in line with 'fundamental principles'. Past experiences had led to a different story when it came to handling disciplinary issues surrounding the country's most celebrated cricketer.
Why would someone believe that the BCB would follow a fundamental principle or take a decision based on any moral ground when the same board had hardly taken a cricketer's ICC suspension for failing to report an approach from a bookie in consideration before appointing him as Test captain? Probably a rare instance, leaving aside many other issues.
So it did not come from out of blue -- only two days after the all-rounder was made to rescind his contract with a sister concern of a betting site -- when the BCB announced Shakib as the skipper of the T20I side till the next T20 World Cup in Australia
Still, many were searching for answers about why this board was so lenient towards Shakib and whether they would reserve the same treatment for any other cricketer for such incidents one after another.
Here the fundamental question is: why are they so lenient?
Why do they appear so helpless when it comes to complying with moral judgements? Why have they allowed Shakib to set one bad example after another for future generations?
We need to scrutinise whether they have dug their own grave due to a lack of options that sees them time and again compromise simple disciplinary action against Shakib.
Putting aside disciplinary issues, why did the BCB assign a cricketer to a leadership role when his availability is uncertain?
The reason is very simple. This board agonisingly failed to groom the next generation of cricketers that would be capable of taking the baton from Shakib, Tamim Iqbal, Mushfiqur Rahim and Mahmudullah Riyad.   
Papon had taken over the helm of the country's most affluent sports body in October 2012 but unfortunately, after ten years under his leadership, this board is yet to produce a bunch of cricketers who can represent Bangladesh consistently.
They love to say that they have no shortage of cricketers in the pipeline but what kind of reality they are facing was only exposed during Shakib's latest controversy, which left them crying for a captain to lead the T20 side in case the all-rounder did not comply with their demands.
Despite a faulty domestic structure, Bangladesh cricket produced cricketers like Shakib and Tamim because of some good programmes and selection clarity during the then board.
The most pathetic part is that the current board not only failed to improve the domestic structure but also failed to make any headway for future cricketers with a clear mission and vision.
Apparently, what they love is to celebrate sporadic success, mostly banking on senior cricketers. It is not that there was a dearth of talented cricketers during the current board's tenure, but the problem lies mainly in inconsistency, which has now created such a situation that they hardly find any automatic choice other than Shakib.
Things devolved from bad to worse now and that is why all their thoughts revolve around Shakib, the only rescuer for the BCB in any crisis situation at this moment.
It is not only a moral question for the current BCB higher-ups, but also a question of covering up their fundamental failure of creating a future generation of cricketers when they deal with Shakib's disciplinary issues.