We will like to take help of conditions from the first hour: Liton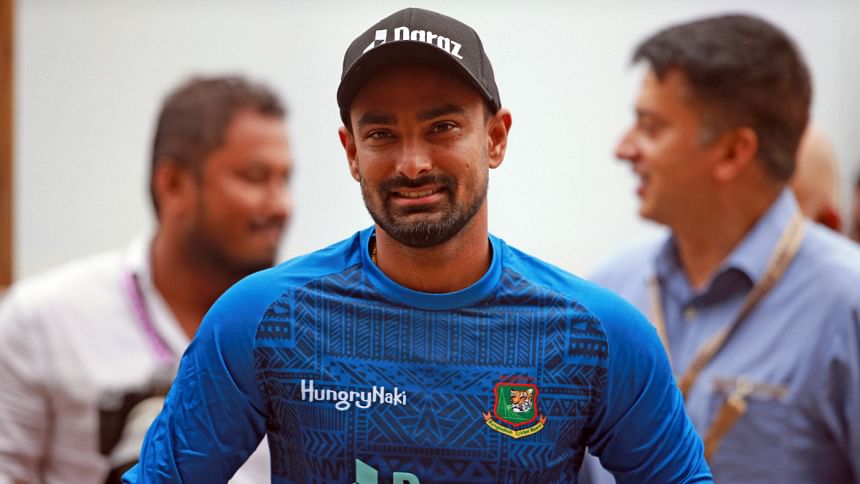 Bangladesh's captain for the one-off Test Liton Das was not feeling anything different than usual, standing in for regular skipper Shakib Al Hasan. The Mirpur track however may serve something different this time with Tigers banking on their pace attack which may be complemented by a green wicket.
Usually Mirpur serves up turning wickets but against Afghanistan the solution may be different given their spin threat. The wicket appears to be pace friendly with grass on it. That may very well change on the day of the match on Wednesday. 
Liton suggested that the challenge will be fare on grassy wicket.
"Mirpur always has had turning wickets when we played here. So, our challenge will be how to play better on grassy wicket and how we bowl. It's normal that we will have to play on a different kind of wicket for a team like this.
Afghanistan captain Hashmatullah Shahidi talked about having good pacers if a grassy wicket was on offer. Liton said Bangladesh's pace attack has quality.  
"About what Afghanistan captain said, we also have quality pace attack. So let's see."
Given the conditions with a bit of rain and the grass in the wicket, seaming conditions may be seen in an international Test match for the first time ever at Mirpur. Liton was asked what the decision will be if they win the toss. Liton pointed out that any team would bowl first to use the conditions well.
"First of all the overcast conditions we are seeing, it becomes apparent what we will decide. Everyone knows that when you have a green wicket and this kind of weather, what kind of decision might be taken. We are all seeing that it will be seaming condition so we will try to take help from the first hour."