WC 2023 key in shaping Tamim's legacy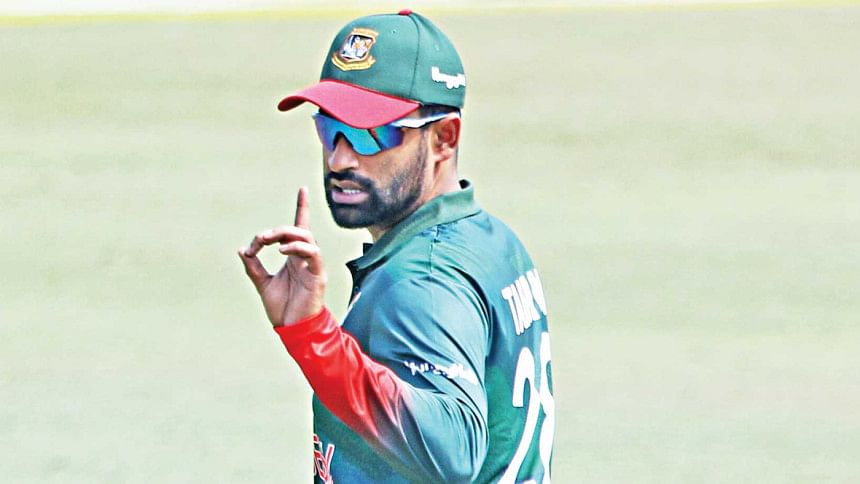 Bangladesh ODI captain Tamim Iqbal set his sights firmly on the 2023 World Cup in India, which, in his opinion, could be the final destination for the four seniors in the Bangladesh side, who will likely play their last World Cup together.
Alongside Tamim, Shakib Al Hasan, Mushfiqur Rahim and Mahmudullah Riyad will look to make a lasting impression in their final appearance in a global event and in a format where they have excelled over their long careers.
Bangladesh beat the West Indies in the second ODI in Guyana to clinch the series 2-0 with a game left, also stretching their winning run against the West Indies to 10 matches on the trot in ODIs.
"The 2023 World Cup probably will be one of the biggest events for all of us, especially for the four of us who will most likely end up there. We have to make the best possible combination and best possible team going forward," Tamim said about targeting the 2023 World Cup as the final landmark of their careers.
The team has young faces, but also players that have played for the country for a while. Liton Das is honing in to take more responsibility and it was clear that the team was gelling in the ODI format despite the disappointments in the other format. Bangladesh sent in Nazmul Hossain Shanto to open the innings in the second ODI and Tamim clarified that it was regular opener Liton's idea.
"To open with Shanto was a brilliant call by Liton. At the break, he [Liton] came to me and said 'if you two open, how would that be' because he felt left-arm spinners were their major strength. I think it was a wonderful call," Tamim said at the press conference.
That kind of dynamic decision-making and sharing of responsibilities will go a long way to taking Bangladesh to higher echelons by the time 2023 World Cup arrives. The captain said he was feeling confident in his role.
"I am certainly confident and if that was not the case I wouldn't be doing it [captaincy]," he said. He also divulged on checking bench strength to see how Bangladesh can gear up towards having the best playing eleven. The use of wrist-spinners or a quality spin option would be highly sought-after in the India World Cup.
Will Tamim push for that particular wrist-spin option or bank on the available options. It could go a long way to defining his tenure as captain and leaving behind a legacy after the completion of the 2023 World Cup, which all the seniors will be eying along with the Bangladesh captain.