Tamim blasts journalist for asking 'stupid question'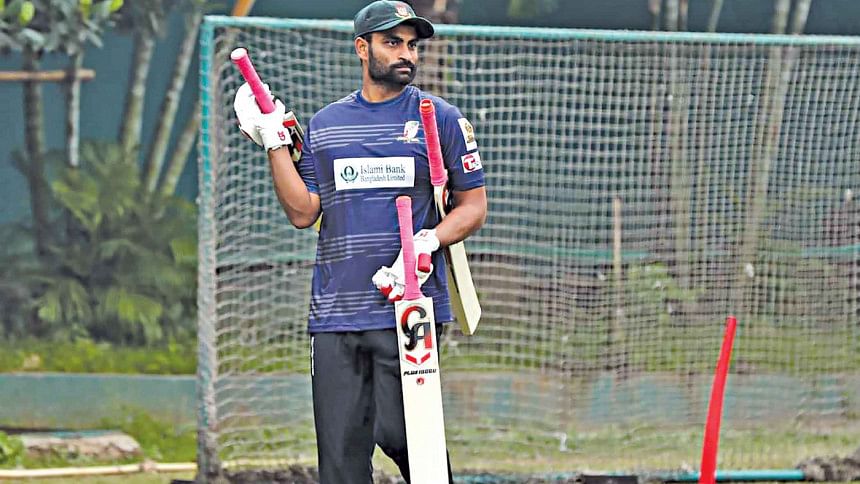 In response to comments made by Bangladesh batting coach Jamie Siddons on Saturday regarding Tamim Iqbal's chances of batting at number four position, the Tigers' ODI skipper said he did not see any reason to bat at that position, adding that he thought 'it was a stupid question to ask' on the journalist's part.
Tamim, who signed up as the brand ambassador of a telecom company on Sunday, took a dig at the media for asking the very question of his batting position.
"Where do you think should I bat? At number four or open the innings? I don't know what was the person asking the question was thinking or what was going through his mind. But the question was very stupid, I personally think. About me batting (at number) four, I don't see any reason why should I bat at number four. I have been opening for the past 17 years and I have been doing quite well," said Tamim.
Siddons, on Saturday, had also said that they needed to find another opening batter before thinking of pushing Tamim down to number four.
"I think in most of the countries when a senior player opens the innings for a long time, there is an opportunity to bat down the order later in his career. If something like this happens, I think Tamim will also like it. But before that we need to find another opening batter.
"Those who didn't perform in domestic or A team, it's hard to bring someone and include him in the line-up. So our challenge is to find another opening batter if we think of batting Tamim at number four. I think he can be a fantastic number four batter," Siddons had said.