Sachin technically the best batter, comparison with Kohli will have to wait: Ponting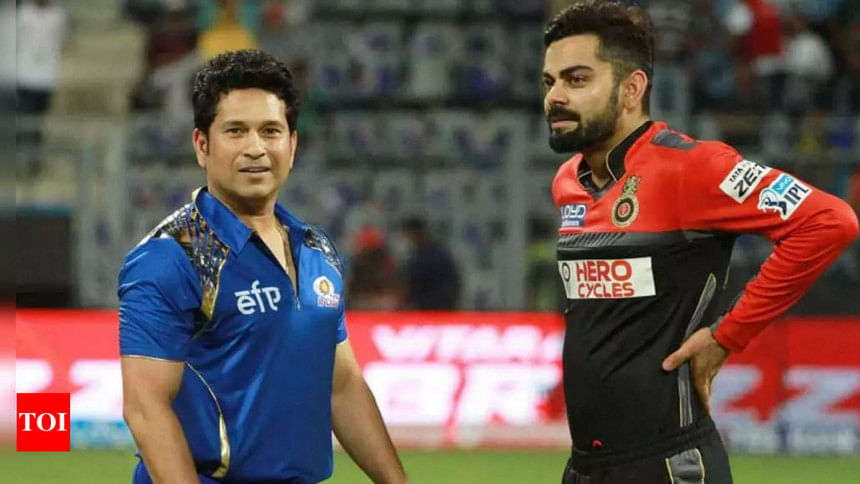 Former Australian captain Ricky Ponting has rated Sachin Tendulkar as technically the best batter he has ever played against, adding that the legendary Indian cricketer always found a way to combat anything the bowlers threw at him.
Ponting added that he would wait for Virat Kohli to end his international career before drawing a "fair comparison" between the two Indian cricketing giants.
"I've said forever, Sachin's technically the best batter that I've ever seen, and played with or against.
"Whatever plan that we came up with as a bowling group, he found a way to combat it, whether it was in India or Australia," Ponting said on 'ICC Review' on the eve of Tendulkar's 50th birthday.
"It's hard to rank and judge players as everyone is different and everyone plays the game differently. But certainly through the generation that I played, he was technically the best player that I saw." Ponting, however, refused to be drawn into comparing Tendulkar and Kohli just yet.
"Trying to compare the times and I know Virat played a little bit in the back end of when Sachin played, but it is a bit of a different game now," said Ponting.
"There's different rules, for instance, around 50-over cricket, with less fielders outside the circle, two new balls, it makes it a lot easier now for batting than probably ever before.
"There's no doubt that the bats have got better. Field restrictions and new balls is a big part of it as well," opined Ponting.
He indicated that during Tendulkar's era, facing the old ball, which was reverse swinging, was indeed a tough task.
"When Sachin was playing ODIs, the ball at the end of a 50-over game was very hard to see. It was very soft. It was very hard to hit, it reverse swung. You don't see that at all in the modern 50-over game," said Ponting.