Rohit wants India to be 'brave' in Ahmedabad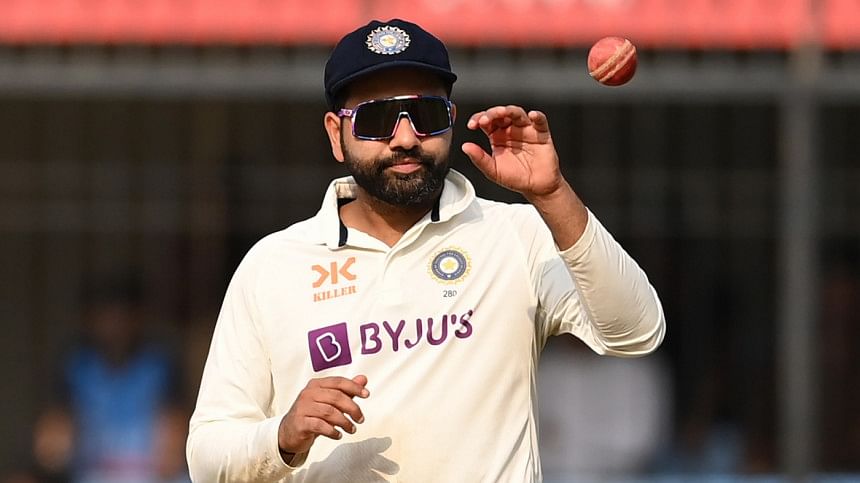 Captain Rohit Sharma believes Indian batsmen needed to learn the lesson from their loss in Indore and be braver when they take on the Australian spinners in the fourth and final Test in Ahmedabad next week.
India, who lead the four-Test series 2-1, were bundled out for 109 and 169 on a rank turner at Indore's Holkar Cricket Stadium where 30 wickets fell in the first two days of the low-scoring contest.
Cheteshwar Pujara's 59 was the highest score by an Indian batter in the match and Australia's Nathan Lyon claimed 11 wickets, including 8-64 in India's second innings.
"Look, when you're playing on challenging pitches, you've got to be brave, honestly," Rohit said after their nine-wicket defeat inside three days.
"I just felt we allowed their bowlers to bowl on one particular spot. Not taking any credit away from their bowlers, especially Nathan Lyon. He was brilliant, he kept challenging us, kept hitting that right length.
"When the bowler is doing that, you've got to come out with your plans and try and do different things; try and be a little brave as well, which I thought we were not."
While Pujara played a characteristically dour knock in the second innings, Australia remained in charge.
Shreyas Iyer briefly lifted the pressure smashing two sixes and three boundaries in a run-a-ball 26 before Usman Khawaja took a stunning one-handed catch at midwicket to sent him back.
Rohit said cameos like Iyer's could prove decisive in such low-scoring matches and cited it as a template to follow in Ahmedabad.
"When you're playing on pitches like this, you need a Shreyas Iyer kind of an innings," Rohit said.
"Someone has to step up, someone has to take down the bowlers. It cannot be always that the batters will get 100 runs, 90 runs, 80 runs. You have to play cameos like that."