No position guaranteed but Mushfiqur to bat at six: Tamim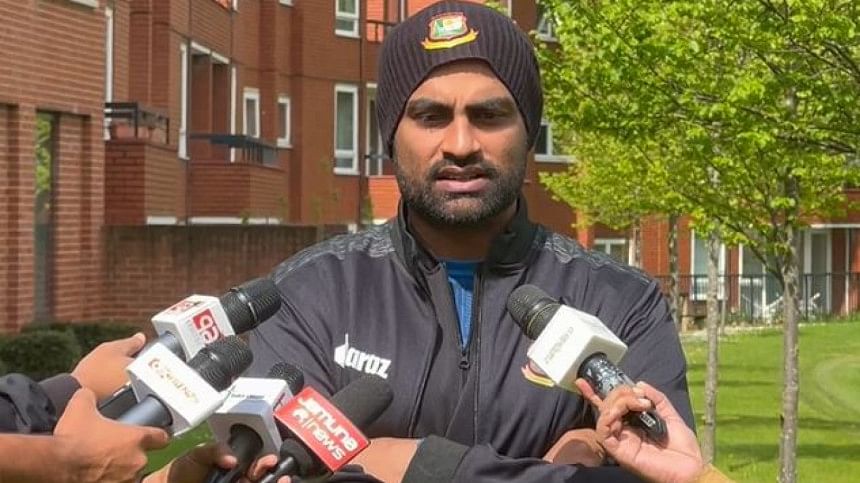 Bangladesh ODI skipper Tamim Iqbal has underlined that he is willing to shuffle the Tigers batting lineup while adapting to different conditions and has further pointed out that no position in the batting order is fixed.
The left-handed batter, however, has hinted that when it comes to the batting position of veteran Mushfiqur Rahim, it can be expected that the Mushfiqur will continue to operate at number six.
"There is no guarantee when it comes to saying that a specific spot is fixed. When we will play this series, in the next one, we will get different conditions. In between that, the team that will emerge as the best will go to the World Cup. Till now, the ones who have got the opportunity, like Towhid Hridoy, have played extraordinary cricket," he told the reporters at the Ireland series venue in Chelmsford on Sunday.
The 34-year-old also praised how Mushfiqur, who usually bats at number four, took upon the challenge of batting at six.
"He is batting at six but nothing is permanent. Whether he will bat at four or five will be determined by match situations. We will see as we have a few more series to go but for now, his position is at number six.
"Of course, he is a very experienced cricketer. Experience matters a lot, especially in 50-over cricket. He has played more than 250 matches. He is a very important part of the team. When we told him about batting him at number six, he said 'Okay'. If someone does not want it from the inside, it's very difficult. We have seen how well he has played in the last series," he said.