A most mindless 'mindset'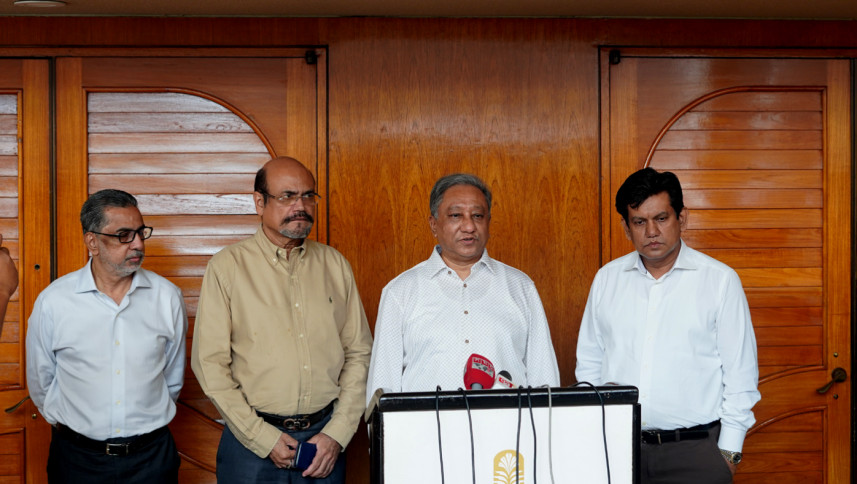 Right now, the ubiquitous buzzword in our cricket circuit is 'mindset'. It seems all paths lead to that particular word in discussions about the problems surrounding the Bangladesh men's national cricket team.
From time to time, we tend to fall in love with one special word, especially when problems arise. One cannot forget how endearingly the words 'momentum', 'process' and 'approach' had engrossed the cricketing circle after wins, albeit on few occasions, and after losses.
Ahead of a two-match Test series against Sri Lanka at home that succeeds a disastrous Test series in South Africa, it has been prominently discussed that the Tigers' failures was a result of the team's mindset and that they can only play good cricket against Sri Lanka if they transform their mindset.
Team director Khaled Mahmud recently advised players to play with a 'positive mindset'. Meanwhile, the Bangladesh Cricket Board (BCB) president Nazmul Hassan told reporters after a meeting with coaches and Test skipper Mominul Haque on Sunday: "What they [foreign coaches] said is that the players don't have the mindset to play for ten days. Many players don't have that mindset. We have to work on this issue."
But we are curious enough to know whether the problems in mindset are only related to failures on the field or whether it trickles down from the BCB higher-ups?
The most discussed issue in Bangladesh cricket at the present time is who will take the decision regarding players' choice of format.
Mustafizur Rahman took centre-stage all of a sudden after he expressed his desire to focus only on the ODI and T20 formats. The BCB president, Hassan, responded with a salvo that he would 'have to play in the Sri Lanka series if BCB wants'. Mahmud also came down on the left-arm seamer regarding his reluctance to play Tests.
[Related read: Khaled Mahmud lambasts Fizz's reluctance to play Tests]
Hassan talked about the issue again on Sunday, expressing frustration about clarity regarding Shakib Al Hasan's availability across the three formats.
With the rise of T20 cricket, most countries have dealt with the 'player's choice problem'. It is not a new scenario but Bangladesh cricket's lack of clarity regarding this issue is apparent and they are still searching for a proper 'mindset', picking all the wrong balls to hit like the batters.
After repeatedly telling the media that a player would be allowed to not play in a specific format if he informed them of his intentions beforehand, they took a U-turn and said that the board would decide who would play in what format.
It would be a serious remiss to forget the confidence with which the BCB boss said that he had enough players in the pipeline, and that someone not wanting to play would not be a problem for the board.
Hassan made very interesting comments while speaking to the media, including: "Rather than unnecessarily talking to the media, they [players] can sit with the board [to discuss their plans]."
But then it begs the question: why do board officials also tend to come to the media rather than sitting with players?
Like the proverbial pot calling the kettle black, isn't that also a 'mindset' problem?