Locals have to be the match-winners: Nixon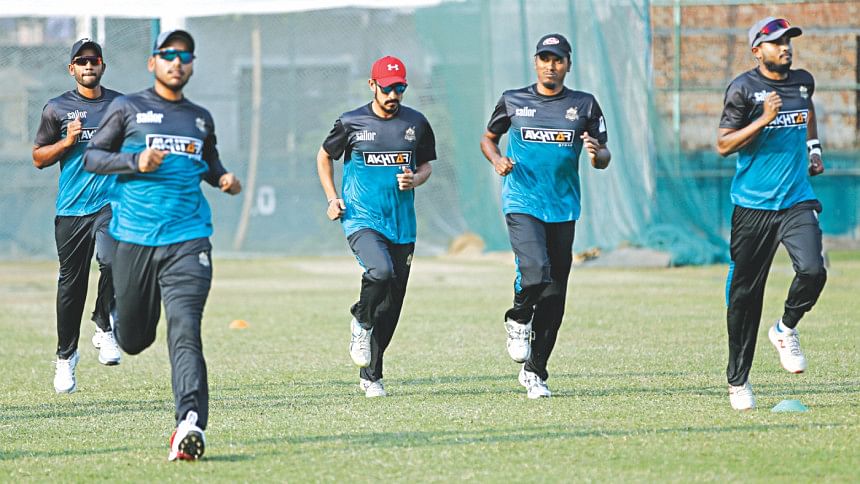 With the Bangabandhu Bangladesh Premier League (BBPL) being solely organised by the Bangladesh Cricket Board (BCB), without any involvement of any franchises, it has been touted by the BCB as the perfect platform for local players to get more exposure and an excellent opportunity for them to step up and prove their mettle.
The teams have practised as usual for the country's biggest domestic T20 league and while some of the foreign coaches are yet to join, Chattogram Challengers' head coach Paul Nixon joined the squad yesterday during their practice session in Mirpur and the Englishman too said that local players will have to be the game-changers in the BBPL.
"I have spoken to the group when I first arrived. It is important that our local players believe that they are match-winners. They have got to get hold of the games and be the guys. It is a wonderful opportunity to do well," Nixon told reporters.
Nixon will be working with the likes of Mahmudullah Riyad, Imrul Kayes, Rubel Hossain, Nurul Hasan, Nasir Hossain and Junaid Sidique. The Chattogram Challengers have Chris Gayle as one of their foreign signing, but with the 40-year-old is expected to join the team in the latter stages due to a hamstring injury, the onus will be upon the local players to make a difference.
"I think it is going to be harder for the bigger names coming in to do well. But these guys [local players] are the workhorses and I think they can win the games. They know the ground and they know the pitches well. They need to believe that. And the way I have seen them play, I am really excited," continued Nixon.
Nixon said that the players would need to play smart cricket in order to achieve their goal, which is always to win.
"The goal is to win. That is why we turn up and that is why we get out of bed in the morning. But as long as we get day-by-day progressions with our skills and our ideas and we are open to new ideas and open to being smart… T20 cricket is about being smart. We have got to try and almost keep our ego away from the game and we have got to be smart. We have got some wonderful players from Bangladesh and these guys have to be the match-winners -- that is really important."