Kohli and Rohit get T20I break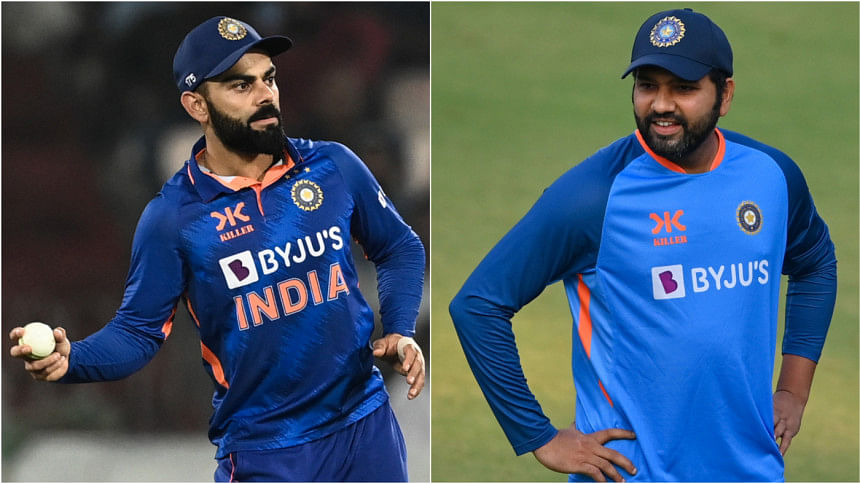 India's omission of star Virat Kohli and skipper Rohit Sharma from an upcoming Twenty20 series against New Zealand is only intended to give them a rest, coach Rahul Dravid said Monday.
The duo's absence from two successive series had stoked rumours that Hardik Pandya would take over as regular T20 captain.
Pandya led the team to a 2-1 T20 series win over Sri Lanka earlier this month and has been named captain for the New Zealand matches, starting with Friday's opener.
Speaking ahead of the final one-day international against New Zealand on Tuesday, Dravid said India would prioritise the 50-over format going into this year's Cricket World Cup.
"There are certain priorities we need to give to certain white-ball tournaments," said Dravid, whose team already have an unassailable 2-0 lead in the ODI series, told reporters in Indore.
India host Australia for four Tests starting February 9, followed by three ODI matches.
"So the priority after last year's T20 World Cup has been these six games and Virat has played all these six games and he will get a bit of a break along with Rohit," Dravid said, referring to the ODIs against Sri Lanka and New Zeland.
Dravid was pressed further on India's plans for a split captaincy in different formats.
"That's a question you need to ask the selectors but as of now, I don't think so," the 50-year-old said.