Khawaja heads to England with low expectations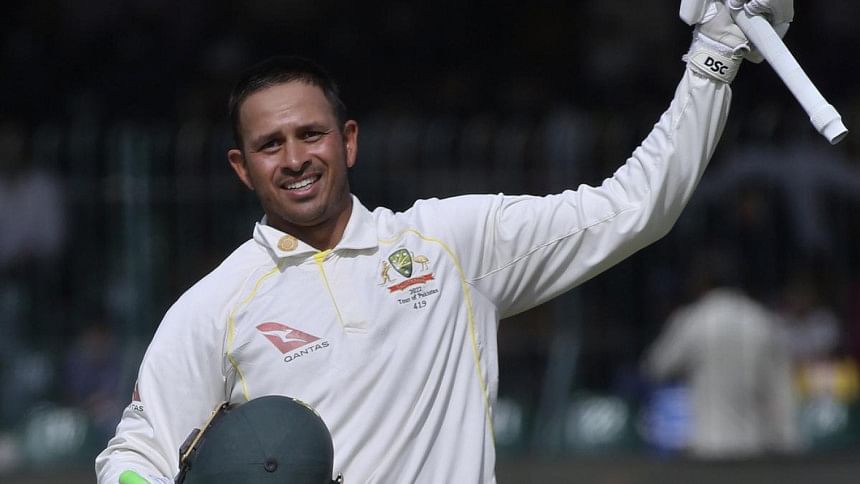 Australia's Usman Khawaja ranks England as the toughest place for top order batsmen and will head to the Ashes with low expectations after struggling on previous tours.
Khawaja has a batting average of 19.66 from six Tests in England, less than half his career average of 47.81, and was dropped after three matches of the 2019 Ashes, which Australia drew 2-2 to retain the urn.
"England is, in my opinion, the toughest place in the world to bat for a top three batsman, plain and simple," Khawaja told Australian media.
"New ball is tough work, but then you get some (weather) conditions, and it's a bit of luck involved in it, too.
"If I've learned anything, it's work hard, train hard, (and) if you're going to England, go with low expectations ... work on every game one at a time, because you are going to fail as a batsman.
"But when you do score, you try to cash in as much as you can."
Khawaja was hardly alone in struggling for runs at the top of the order in 2019, with team mate David Warner averaging 9.50, the worst ever average by an opener to play 10 innings in a series.
Dropped after the Leeds Test in 2019, Khawaja was not recalled until the fourth Test of the last Ashes in Australia in 2021-22, which the hosts won 4-0.
The stylish lefthander scored twin centuries batting at number five in that Sydney match and has since been a fixture in Australia's Test setup.
"I feel like I'm a better player than I was 10 years ago," said the 36-year-old.
"But ... there's no guarantees – (James) Anderson, (Stuart) Broad, they're unbelievable bowlers, they're tough work at the start."