Injury concerns ahead of Afghanistan Test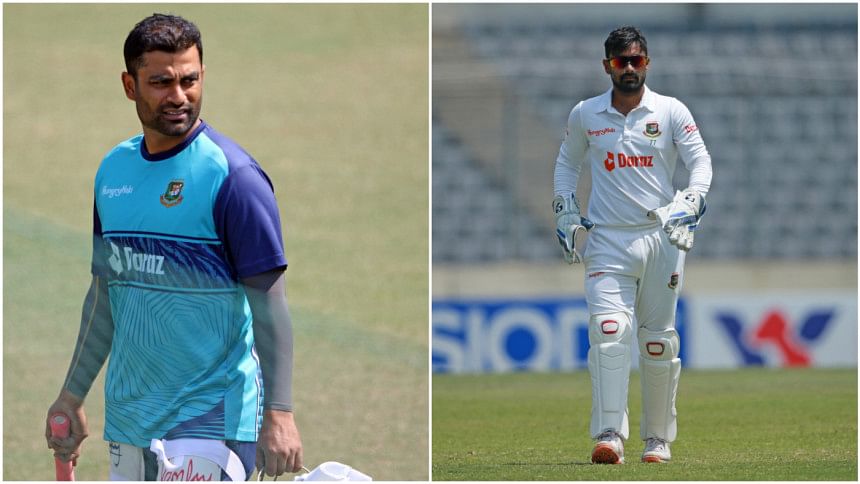 Bangladesh have a few injury worries to deal with as the one-off Test against Afghanistan approaches. ODI captain Tamim Iqbal and stand-in Test skipper Liton Das are battling with back issues. However, the injuries are not of an acute nature.
Tamim was rested on Thursday owing to a recurring back pain. Practice was foiled due to rain and the Tigers got an extra day's rest on Friday. Afghanistan are due in the country today and both teams will check in at the team hotel.
Tamim's back pain resurfaced after a few practice sessions during the preliminary camp of the national team.
"Tamim is undergoing rest today. He has recurring back pain that comes back from time to time and we manage it accordingly. If he has pain, he will have to rest," the chief physician of the Bangladesh Cricket Board (BCB), Debashish Chowdhury, told The Daily Star yesterday.
"He was rested for today and we will see him again tomorrow. If he has pain tomorrow, he will rest tomorrow and that's how it will go on."
Bangladesh's match against Afghanistan will begin on June 14 but Tamim and Liton will both be under observation while practice is set to commence from Sunday, June 11. Tamim's current condition is yet to make him uncertain for the Afghanistan Test.
"It's no use talking about if he is uncertain for the match this early. The medical team will take decisions on these things on the last day and we will be observing every day," Debashish further informed.
Tamim missed the series against India last year due to a groin injury but returned for the one-day series against England before also playing both the home and away ODI series against Ireland.
Meanwhile Liton, captain for the one-off Test against Afghanistan in Shakib Al Hasan's absence, is facing a back issue and has not attended training since June 6. He had also been suffering from fever.
"Liton, or anyone else, does not have an acute injury. Liton's issue is related to back pain. We are observing their progress," Debashish added.
There are a few other injuries in the team but none are seriously concerning to the team management at the moment. "There are a few injuries and we are working on those. Overall, the team is ok," he said. Taskin Ahmed too is looking to meet his workload quota ahead of the Test, although he has been declared medically fit.
The BCB have introduced GPS trackers from this series, so that keeping a tab on players workload after returning from a forced break due to injury will be more efficient.