India-Pakistan tie among World Cup matches set to be rescheduled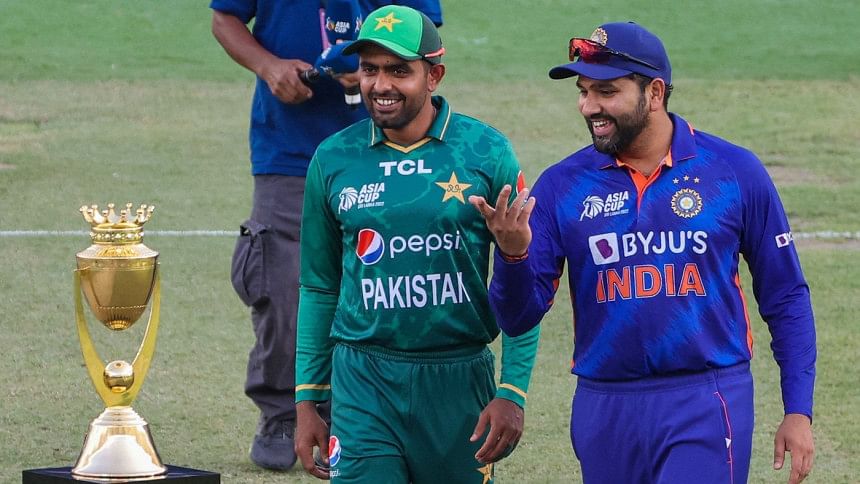 Barely three months to go before the start of the 50-overs World Cup, the organising Indian cricket board has said the schedule would be adjusted and an Oct. 15 India v Pakistan humdinger in Ahmedabad could be among matches affected.
World Cup schedules are usually announced a year before the start of the event but the fixtures for the tournament in India, scheduled from Oct. 5, were unveiled only last month.
The inordinate delay has inconvenienced fans who plan to travel to India for the tournament and Indian board secretary Jay Shah confirmed even the schedule announced last month is not final.
"Two or three boards have written in, asking to change based on the logistical challenges," Shah told reporters on Thursday.
"There are some matches where there is only a two-day gap, so it will be difficult to play and then travel next day."
"We are working out with the ICC, and we should be able to clear it in two or three days," he said, referring to the governing International Cricket Council.
The organisers have not announced when and where fans can buy tickets from and an ICC spokesperson said it would be BCCI's call.
Media reported that the much-anticipated India v Pakistan tie would be brought forward by a day as adequate police security may not be possible on Oct. 15, which marks the beginning of a Hindu festival.
India and Pakistan have been implacable rivals since they emerged as independent countries at the end of British colonial rule in 1947, fighting three wars since then and still rattling sabres at each other when tensions rise.
Pakistan have said they would require government permission to travel to India for the World Cup though the ICC is hopeful of their participation.
The bitter neighbours have played each other only in multi-team events at neutral venues over the past decade.