Imam wants Babar 'to break plenty of Kohli's records'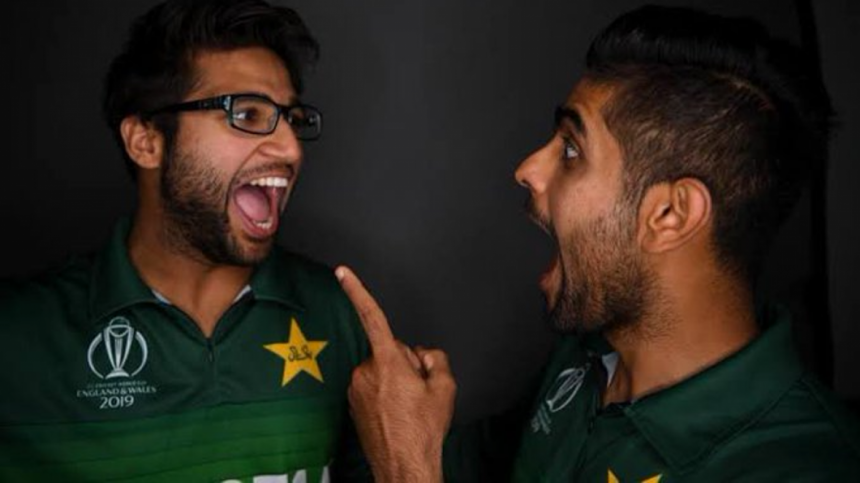 Pakistan batter Imam-ul-Haq wants his teammate and captain Babar Azam to surpass India batter Virat Kohli's run tally by the end of career and the 26-year-old considers India captain Rohit Sharma to be more talented than Kohli.
"Virat Kohli is a legend and there's no doubt about that. If someone has played 240 plus matches and someone 80, then you can't compare them. But as my best friend and captain of Pakistan, I want him to break plenty of Kohli's records," Imam told SAMAA News.
Former captain Kohli has endured a lean run of form across formats and is without a century in international cricket since the one he scored against Bangladesh in November 2019.
"But right now, I can't understand the comparisons. One has more than 10,000 runs. Yes, at the end of their careers, I want Babar to score 3 to 4 thousand more runs than Kohli in every format," he added.
According to Imam, Rohit Sharma is a greater game-changer than Kohli, who has been excluded from India's 18-member T20 squad for the West Indies tour.
"I feel that the talent Rohit Sharma has, Virat Kohli does not. I have seen them both play but the way Rohit plays, it feels as if he is batting in replay. He has plenty of time.
"The first time I realised the true meaning of timing because I mostly field at point and I get to know. Virat Kohli has batted in front of me, so has Rohit Sharma but Rohit has been gifted a lot of time by God. He is one player who can change the game in seconds. When he is set, he can hit at will."