'Every girl who chooses sport faces social backlash'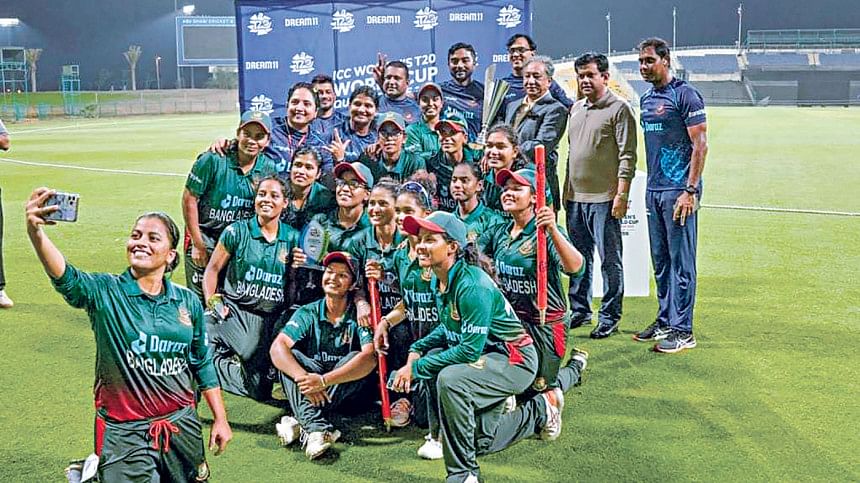 Recently, international success in Bangladesh sport has mostly been achieved by the nation's women, most notably the women's national football team. But the women's cricket team kept that positivity flowing after an undefeated triumph in the ICC T20 World Cup Qualifiers. Captain Nigar Sultana Joty provided a deeper look into the struggles that women face when it comes to choosing a sport as a profession while speaking to The Daily Star's Ashfaq Ul Mushfiq. The excerpts are below:
The Daily Star (DS): Women athletes have been getting a lot of success on the international arena in recent times. What is your take on the scenario?
Nigar Sultana Joty (NSJ): I always think the achievements of the women athletes in our country has always outpaced the facilities we are provided. But nowadays women's cricket, football and other sports are gradually improving. The further women athletes advance, the better it is for the younger generation that dreams of taking up a sport professionally.
DS: There are tales of the women's footballers having to overcome numerous societal barriers in order to pursue their careers. Could you share your experiences?
NSJ: Every single sportsperson has a story about their struggles and what they had to do to get to where they are. In our society, people usually live in a bubble. They want to see women engaged in household chores and do the work they deem is more suited to them. I think each and every single girl who chooses sport as a part of their live has to contend with social backlash. A small-town girl with big dreams of playing cricket from a young age, my entire family fought society to get me into cricket. Since I loved cricket from an early age, my family was always by my side. Where I come from, my family and I had to change people's perspectives. That wasn't easy by any means.
DS: What is your analysis of your team's performance in the T20 WC qualifiers?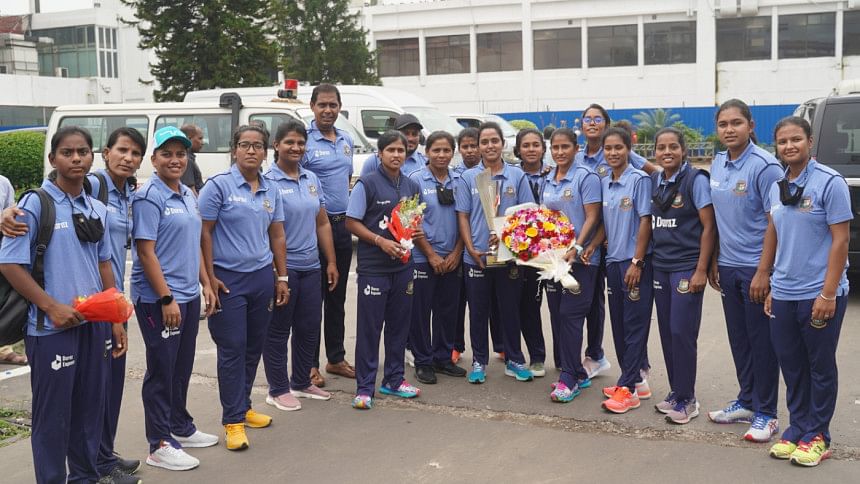 NSJ: We have always performed well in the qualifiers. But improvement has no end. When we are capable of scoring more than 140 on these wickets, we will be stronger. If the batters can give a good start and score more runs in the Powerplay or if the team picks up the pace and takes more singles and doubles in the middle overs, we can score bigger totals. We batted well in the last four-five overs. If we can maintain that and improve at least five per cent, I think we have a better chance. Playing these matches also prepared us for the Asia Cup.
DS: You recently said you did not want to play qualifiers anymore. Are we trending in that direction?
NSJ: I think the qualifier is difficult and, at times, hectic. One slip in a match and you're out of the World Cup and your dreams are shattered. We used to play fewer T20I matches, so we were ranked lower. But after being included in the ICC's Future Tours Programme, we will play bilateral series and more T20Is. Winning can then lift our ranking and we won't have to play the qualifiers anymore.
DS: What are your expectations in the upcoming Asia Cup. What is the difference in quality between you and other teams?
NSJ: In T20 cricket, the difference in levels are very close. Whichever teams makes fewer mistakes on a particular day has a higher chance to win the game. As hosts, we will give 110 per cent to defend our title.