BCB ready to do everything for Tamim: Papon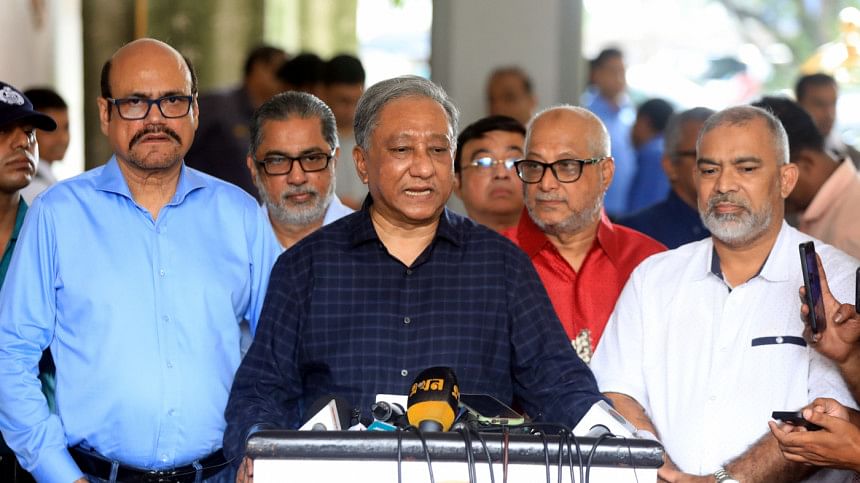 Bangladesh Cricket Board (BCB) president Nazmul Hassan Papon on Sunday said that the board is ready to do everything for Tamim Iqbal's full recovery from injury. 
"We have been doing everything for him in the last two years as per his requirements -- whether it's at home or abroad. Now he is saying, doctor advised him that either he has to take injection or go under the knife. Fine, we will do whatever he wants," Papon told the reporters today at a hotel in capital following a luncheon with the women cricketers today. 
"We are ready to do everything for his full recovery, there is no doubt about it," he added.
Bangladesh's ODI captain Tamim, currently vacationing in Dubai with his family, spoke to two local media outlets last week, suggesting the fitness drills he had been prescribed had not taken his previous injury issues into consideration.
"The injury resurfaced recently when I was working in the gym. Now the question should be whether the exercise I was doing in the gym was right or wrong. Why was I given an exercise which I should not be doing?" Tamim said.
Addressing this statement from Tamim, BCB president said: "I don't know why he made this comment but he never told me that. I don't want to make any comment in this matter because I don't know in which situation he made this comment." 
Papon also said that Tamim is their World Cup captain. "Our World Cup captain is Tamim."
But the BCB boss still made nothing clear about the left-hander's return to the national side.
"Liton [Das] captained the team in absence of Tamim in the last two matches [against Afghanistan]. Now if Tamim comes back, then he will lead the team and if not, then someone else will lead the team. We are not sure about his return, or which match he will able to play and when he will be able to play. I cannot make any comments without any knowledge [about Tamim's return]. But we want him to return as soon as possible with full recovery," he added.