BCB compensates Shakib, Liton and Taskin for choosing national team over IPL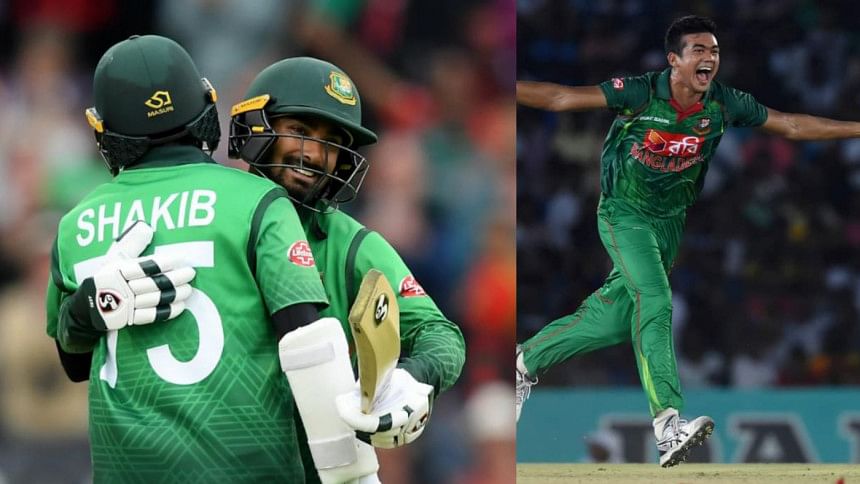 Bangladesh's cricket authorities said Monday they had compensated three senior cricketers a total of $65,000 for choosing to play for the national team rather than in the lucrative Indian Premier League this season.
"This is just a small gesture on our part," Bangladesh Cricket Board cricket operations chief Jalal Yunus told AFP, with the cash to be split three ways between Shakib Al Hasan, Taskin Ahmed and Liton Das.
"They did not demand any money from us formally, but we felt they should be at least partially compensated, if not fully".
Jalal said this would not be a regular practice.
"We believe playing for the national team should be unconditional," he added. "But our board will consider it case-by-case, as players' well-being is also one of our priorities".
Shakib Al Hasan was picked up by the Kolkata Knight Riders for this year's IPL, but the all-rounder pulled out of the competition, which clashed with Bangladesh's series against Ireland at home and away.
The BCB denied clearance to Test captain Shakib and vice-captain Liton until they played the one-off Test against Ireland in Dhaka from April 4 to 8.
Liton, who got his maiden call-up in the IPL this season, also from the Knight Riders, joined the franchise after the Test match but returned home having played just one game.
Taskin was unsold in the IPL players' auction, but Jalal said he had been offered a place as an injury replacement.
Mustafizur Rahman was the only Bangladeshi player to have the opportunity to play for an extended stint with his IPL team this season, but ended up only appearing in two matches for the Delhi Capitals.