Bangladesh vs Ireland: Full fixtures, match timings, venues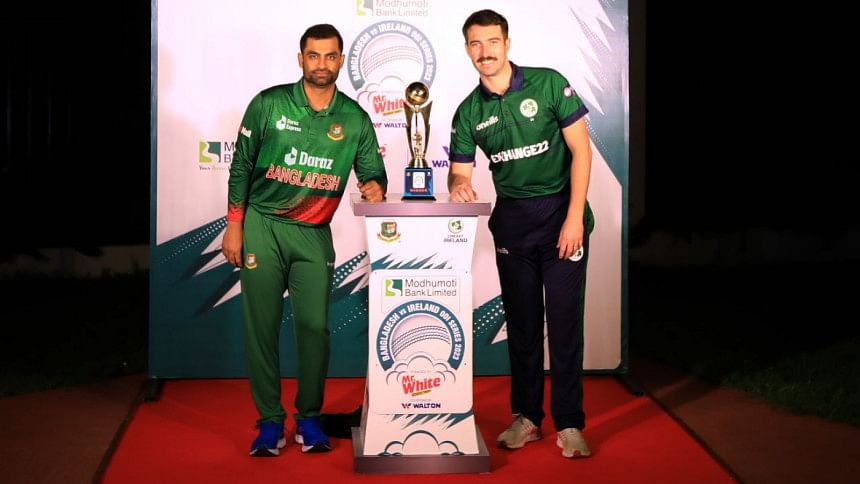 It is the first time that Ireland will play Bangladesh in a bilateral series, with matches across all three formats.
Ireland have been recent giant-killers in T20 cricket. At last year's T20 World Cup, they knocked out two-time champions West Indies and beat eventual champions England in a group match.
Bangladesh will be a tough proposition, however, having this week whitewashed England in a T20 series.
The games on Bangladesh's low-bounce wickets -- similar to those of India -- will be key to Ireland's preparations for the 50-over World Cup, although they still need to qualify.
Ireland will play Bangladesh in a three-match ODI series from March 18 to March 23, all the matches taking place at Sylhet International Cricket Stadium in Sylhet. The teams will then move to Chattogram for the three-match T20I to be played on March 27th, 29th and 31st respectively.
The lone Test will be played at Mirpur's Sher-e-Bangla National Cricket Stadium from April 4 till April 8.
The first two ODIs against Ireland will begin at 2 PM. The third ODI may coincide with Ramadan and is slated to begin at 2:30 PM.
While the T20Is against England are scheduled to be played from 3 PM, the Ireland T20Is will be played at 2 PM.
1st ODI, March 18, Saturday, Live from 2:00 pm, SICS, Sylhet 
2nd ODI, March 20, Monday, Live from 2:00 pm, SICS, Sylhet 
3rd ODI, March 23, Thursday, Live from 2:30 pm, SICS, Sylhet
1st T20I, March 27, Monday, Live from 2:00 pm, ZACS, Chattogram
2nd T20I, March 29, Wednesday, Live from 2:00 pm, ZACS, Chattogram
3rd T20I, March 31, Friday, Live from 2:00 pm, ZACS, Chattogram
Only Test, April 4, Tuesday, starting time yet to be announced, SBNCS, Dhaka