Bairstow dismissal row draws in Australian and UK Prime Ministers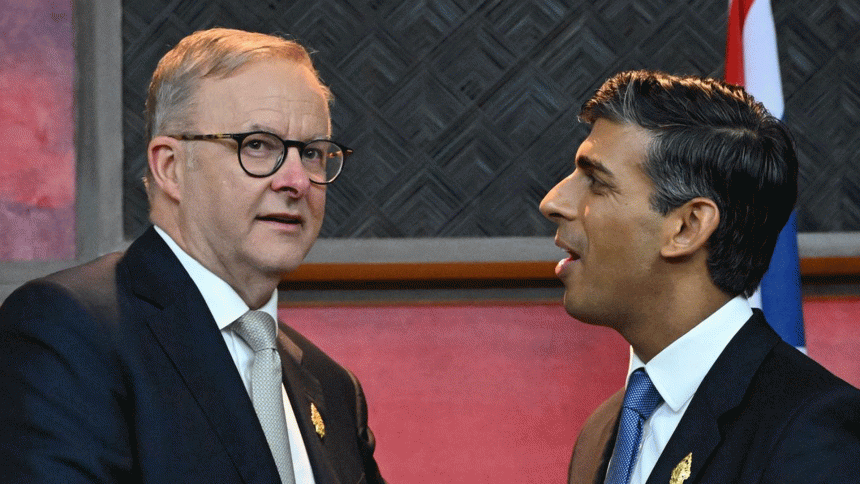 Australian Prime Minister Anthony Albanese defended his country's Ashes cricket team on Tuesday, after his UK counterpart said a dismissal during the second Test was against the spirit of the game.
With England on 193-5 and chasing a mammoth target of 371, Australia wicketkeeper Alex Carey underarmed the ball at the stumps after batsman Jonny Bairstow left his crease at the end of an over during the fifth day of the match.
The dismissal triggered long and loud booing from the crowd at Lord's on Sunday and saw Australian players verbally abused by MCC members in the stadium's usually staid Long Room.
Australia stood behind the victorious team, Albanese said on Tuesday. "Same old Aussies - always winning", Albanese said on Twitter, in a nod to a chant sung by English fans after the decision that went "Same old Aussies - always cheating".
Albanese's comment came after UK counterpart Rishi Sunak said he "simply wouldn't want to win a game in the manner Australia did," according to a spokesperson on Monday in comments reported by the BBC.
Asked whether Australia's actions were not in keeping with the spirit of cricket, the spokesperson said "Yes", the BBC reported.
The Ashes series between England and Australia takes its name from a small urn that represents the death of English cricket dating from when they were first defeated on home soil by their former penal colony in 1882.
The third Test kicks off in Yorkshire this week, where organisers ramped up security after protests by environmental group "Just Stop Oil" disrupted the second match.
There are also concerns about how fans might behave towards Australian players over Bairstow's dismissal.