Asia Cup Super 4 fixtures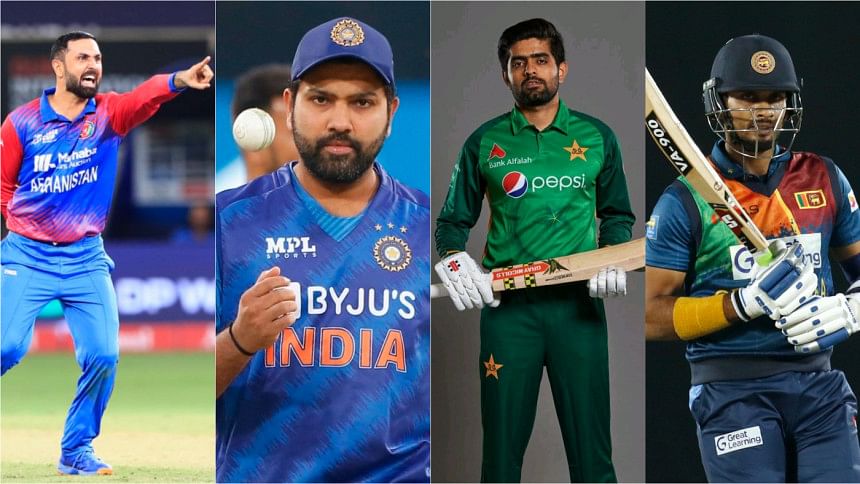 The Super Four stage of the Asia Cup 2022 held in the United Arab Emirates (UAE) will begin on Saturday in Sharjah.
India, Afghanistan, Pakistan and official host Sri Lanka progressed to the last-four stage. India topped Group A (A1) while Afghanistan finished as the leader of Group B (B2). Sri Lanka, the host (B1), qualified for the Super 4 after beating Bangladesh by two wickets on Thursday in Dubai. Pakistan was the last team to enter the last-four stage with a massive 155-run win over Hong Kong on Friday in Sharjah.
In this stage, all teams play each other once in a round-robin format. 
The top two teams in the Super Four stage then face each other in the final to determine the winner of the tournament.
Sri Lanka will face Afghanistan in their first Super 4 match at the Sharjah Cricket Stadium in Sharjah on Saturday. The two teams had previously met in the tournament opener on August 27 and Afghanistan had emerged victorious by eight wickets in that match.
India will kick off their Super-4 schedule by facing Pakistan on September 4. The Men in blue defeated their arch-rivals in the first Group A encounter and avenged the loss of the T20 World Cup. 
***All timings are given in Bangladesh Standard Time (BST)
September 3: Sri Lanka vs Afghanistan (Sharjah), 8pm
September 4: India vs Pakistan (Dubai), 8pm
September 6: India vs Sri Lanka (Dubai), 8pm
September 7: Pakistan vs Afghanistan (Sharjah), 8pm
September 8: India vs Afghanistan (Dubai), 8pm
September 9: Pakistan vs Sri Lanka (Dubai), 8pm
September 11: 1st Super 4 vs 2nd Super 4 (Final) in Dubai, 8pm