Afridi slates Gambhir for 'forfeiting' comments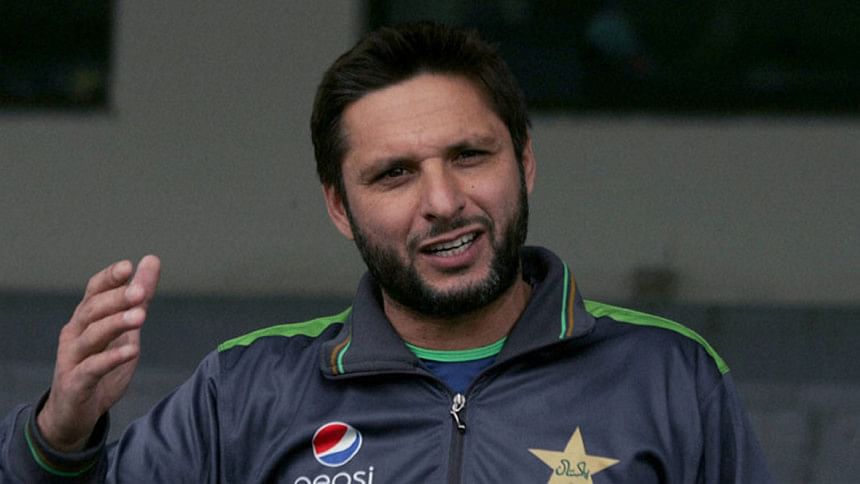 Former Pakistan player Shahid Afridi reacted angrily to Gautam Gambhir's suggestion that India should not play against Pakistan in the upcoming World Cup in England.
Tensions between India and Pakistan have been intense since the early 1900s', mostly due to the political issues. However, it also showed on the pitch every time these sides came face to face. The match between these two Asian heavy weights have always been electrifying, with each nation taking every match to heart.
Things recently got worse when there were attacks on Indian army personnel in Pulwama, a city in India, by a Pakistani militant group. The whole of India came together to blame Pakistan for such act of violence. Gambhir, a prolific Indian batsman, who played 147 ODIs and 58 test matches for the national team, did not hold back in this matter as well. On many occasions he was vocal about the fact the India should cut all down ties with Pakistan, be it on the cricket field or off it. The left handed batsman is even ready to forfeit the World Cup trophy to Pakistan if such situation arrives.
"We can't play with the sentiments of our country. Two points are not important than the lives of our soldiers but for this, the entire country needs to be on the same page. India should forfeit the game even it is the final. Even if we boycott playing the World Cup final against Pakistan, the country must stand together, there can't be a difference of opinions," Gambhir told Zee News.
Afridi when asked to comment on such statement reacted furiously. Both, Afridi and Gambhir, served their countries exceptionally well in international cricket but were never in good terms with each other from the early days of their career. As a result, the man from Pakistan did not hold back on taking a lash at Gambhir.
 "Do you think Gautam used his wits while talking about this? Does this look like something which a sensible person would say? Do educated people talk like this?" said the hard-hitting batman from Pakistan in reply to such statement.
The duo took a dig at each other very recently where Gambhir asked Afridi to visit India for a mental health checkup in response to which Afridi replied that Gambhir needed to visit Pakistan.
Amidst all this, we can expect a high voltage match whenever these two sides meet in the upcoming World Cup.