Afghan cricketer smashes 48 runs off one T20 over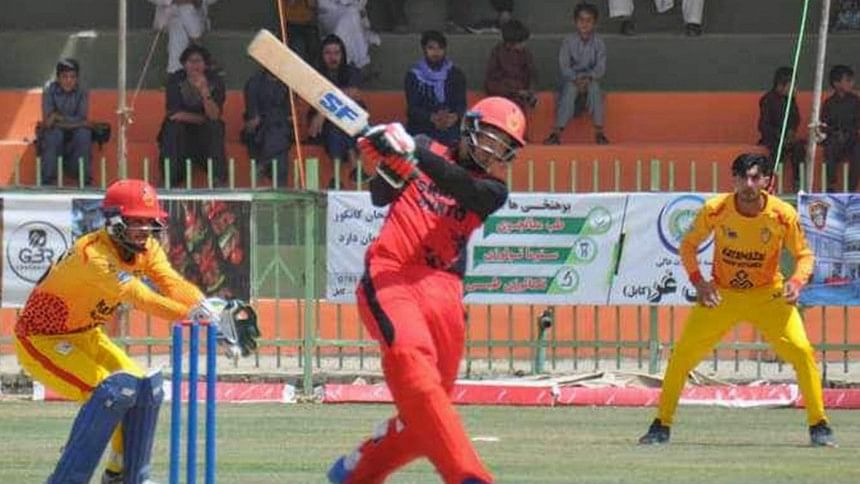 Afghan international cricketer Sediqullah Atal smashed an astonishing 48 runs off one over Saturday in a Kabul Premier League Twenty20 match.
Cricinfo, considered a definitive record keeper, has an entry for most runs scored off a T20 over only for the Indian Premier League -- 37 by West Indian Chris Gayle in 2011 -- but Atal beat that by 11.
The onslaught over came as the Shaheen Hunters were playing Abasin Defenders at Kabul's Ayobi Cricket Stadium in the country's domestic Twenty20 competition.
Atal, a 21-year-old all-rounder who has one T20 international cap to his name, was on 76 -- and his team on 158 for six -- when spinner Amir Zazai trundled in to deliver his first ball of the 19th over.
Zazai had conceded 35 runs for one wicket off three overs at that point, but overstepped the crease and Atal smashed him for six.
The next ball was a wide -- which went through the keeper for four byes -- meaning Zazai's two deliveries had cost 12 runs, and he still had six balls to bowl.
Each of those was sent soaring over boundary ropes by Atal in an astonishing display of power hitting as he finished on 118 not out off 56 balls.
It is the first season of the Kabul Premier League and only a smattering of spectators were at the stadium to witness the feat, but it was captured on video in a clip now doing the rounds on social media.
"Unbelievable performance," the commentator bellows as Atal completes the task.
Shaheen Hunters finished on 213 for six, while Abasin Defenders were all out for 181 in reply.