Pakistan tour of Australia, 1st Test
Misbah hails Shafiq for fighting ton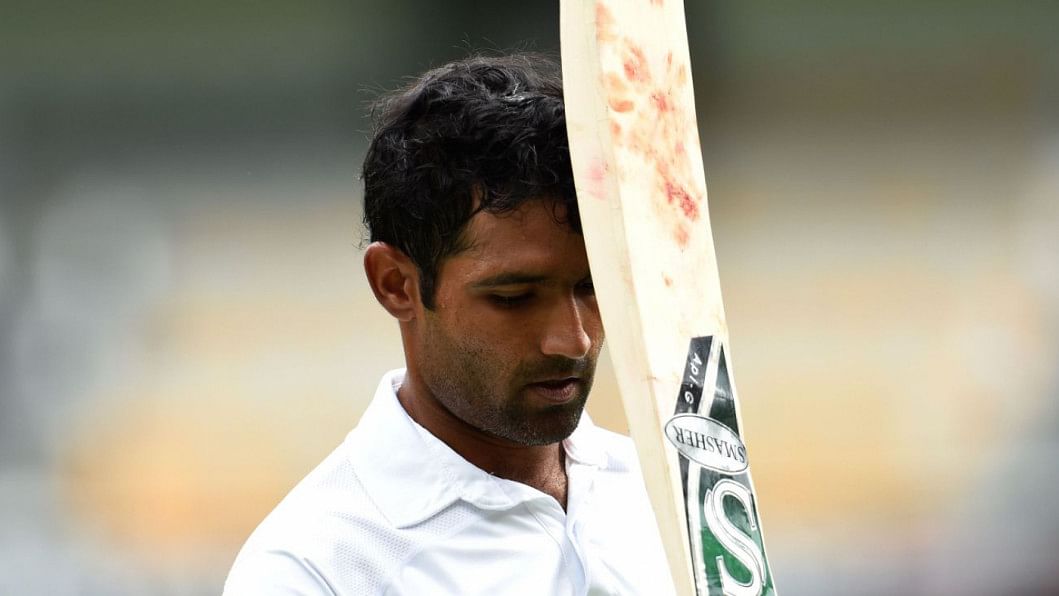 Pakistan captain Misbah-ul-Haq hailed Asad Shafiq's defiant century as among the "classiest" he had ever seen after the knock of 137 all but drove Pakistan to a famous victory over Australia in the first Test in Brisbane on Monday.
Needing to score a record 490 to win, Pakistan fell short by 40 runs but not before giving the home side a huge scare on day five at the Gabba.
Man-of-the-match Shafiq came to the crease at 165 for four late on day four and anchored three doughty tail-end partnerships before he was dismissed by a special Mitchell Starc delivery after nearly six hours of resistance.
"At the moment, I could not explain how happy I am for all the guys, especially for Asad's innings, one of the classiest innings I have ever seen," Misbah told reporters after the 39-run loss.
"In the context of the game, the way he handled the pressure playing with the tail, he just made a match out of nothing.
"So, a lot of positives for us.
"Especially in Australia batting is your main problem but the way we showed that, we are looking forward and can be confident in the next two matches."
Shafiq's ninth Test ton had him surpass West Indies great Garry Sobers as the most prolific century-scorer among specialist number six batsmen.
It was also only five runs shy of Pakistan's entire first innings total of 142 at the Gabba.
A rowdy contingent of Pakistan fans dominated the sparse Gabba crowd and roared every shot by Shafiq and Yasir as they built a stubborn 71-run partnership to frustrate the home side.
"I was hitting the ball well in the nets," said Shafiq, who was dismissed for two in the first innings and had a forgettable series in New Zealand where Pakistan were thrashed 2-0.
"(It was) a matter of time before I had a good innings. (The tail) showed a lot of courage and funk. We almost chased 490, because of our tail.
"There was energy (in the morning), thinking we had to go for a match."
Pakistan trail 1-0 in the series but head to the Boxing Day Test in Melbourne with renewed confidence after scoring the team's highest ever fourth innings total.
It was also the highest ever scored in Australia and the equal third highest of all-time, coming against a world class attack in their own backyard.
Pundits were quick to declare Brisbane the best Test of the year.
"When you lose always you feel a bit of disappointment but overall I'm a happy man," said Misbah.
"That's the beauty of the game, when you have these sort of Test matches obviously it attracts the crowds."