Domingo's penchant for 'keeping the process right' continues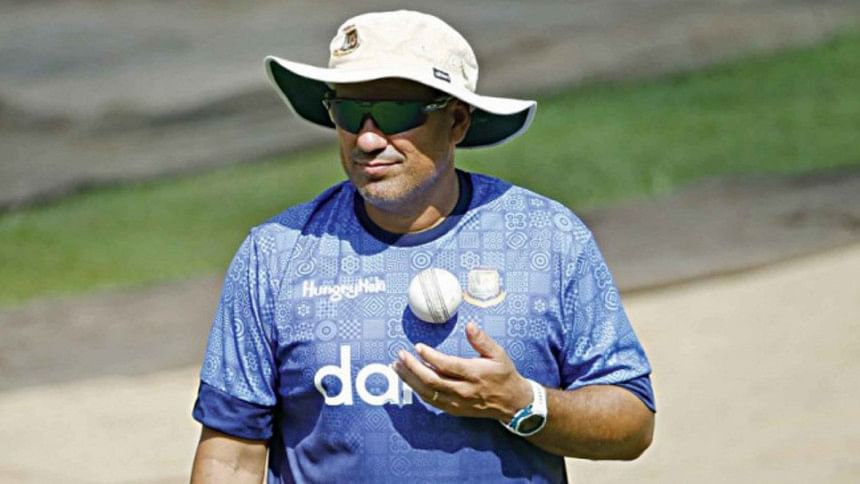 Even though the Bangladesh Cricket Board (BCB) is well known for taking decisions out of the blue and seemingly with no proper thought and logic behind it, the Bangladesh team management always seems to be keen on keeping the 'process right' ahead of a series.
Keeping the trend intact, unsurprisingly, Bangladesh head coach Russell Domingo reiterated the same old topic without providing enough clarification to what he means by the 'process'. 
"We are a team that wants to focus very much on the process," said Domingo in a BCB-recorded video message today ahead of the Tigers' lone Test against hosts Zimbabwe in Harare from Wednesday.
"If we can focus on our performances and the brand of cricket we are playing on doing the basics, hopefully, the results will come our way. We are aware that the results are important and we need to start winning some Test matches but we also need to keep focusing really hard on our processes, preparations and our mindsets and our skills going into the Test match," Domingo added. 
The BCB's penchant of drifting away from their own ideals was once again proved when the board, which always emphasises on formulating 'long term plans' during press conferences, made a last-minute inclusion to the Test squad for the Zimbabwe tour. Mahmudullah Riyad, a player who was dropped from the Test squad 16 months ago due to 'poor performance', was added to the previously announced 17-member Test squad for the Zimbabwe tour just to lend some experience to the side if senior players like Tamim Iqbal and Mushfiqur Rahim miss out due to their injuries. 
Although Domingo failed to clarify what the Tigers' said 'process' would be in the upcoming series, the South African coach did mention that the players would need to be patient in order to extract a result in Harare in the only Test.   
"I think patience, when you play in Harare, is very important," said Domingo. 
Fortunately, the 46-year-old was a bit clearer on what he meant by keeping patience.   
"[In Harare], you [bowlers] have to maintain pressure for a long period of time before getting wickets. It's not a venue where you can run through the batting line up or even score 350 runs in a day. It's hard attritional cricket. 
"They [Zimbabweans] are very smart who play their cricket here. So, we know that we have our work cut out for the next few days. We have to make sure we stay patient and we stay disciplined and we hold onto our chances because the chances might not come around often on these kinds of surfaces," Domingo said.