Mashrafe urges England to tour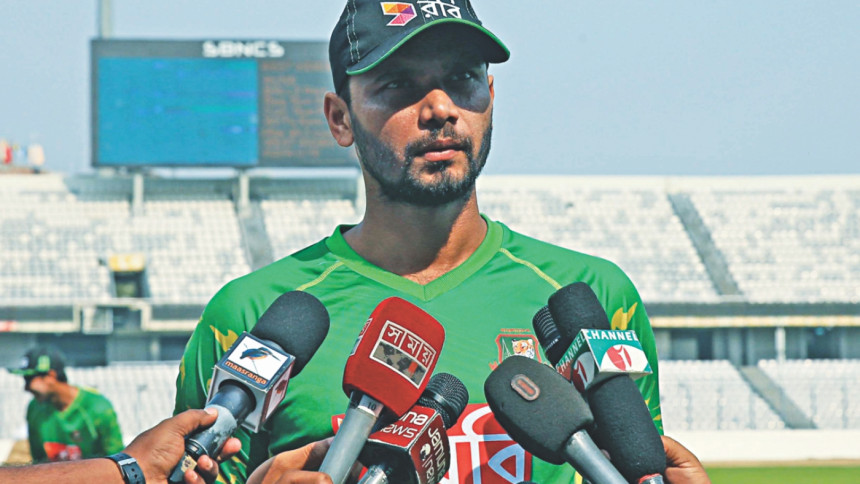 Bangladesh's limited-overs skipper Mashrafe Bin Mortaza has said that England should visit Bangladesh for a two-Test and three-ODI series in October as scheduled. The ever-popular fast bowler from Narail spoke in persuasive tones about the tour going ahead while speaking to reporters at the Sher-e-Bangla National Stadium in Mirpur earlier today. 
The England cricket team will be given a briefing tomorrow by a three-man security team that departed Bangladesh last week, and it is understood that the tour may hinge on the briefing.
Security doubts were first cast over the tour in the aftermath of the July 1 terrorist attack on the Holey Artisan Bakery in Gulshan which claimed the lives of 20 civilians and two police officers.  
"Firstly, I would ask them to come, and I still believe they will come," said Mashrafe a day after England ODI skipper Eoin Morgan hinted that the choice to tour may be left up to the players. "We are all confident that the Bangladesh Cricket Board and the government will be able to make necessary security arrangements. As a player I will say that the sport should continue. This kind of attack is happening all over the world. There were attacks in France and still the Euros was held there. I think it depends on ECB-BCB, what is going on between them. I think they should come."
Apart from Morgan's words, a report carried on British newspaper The Telegraph's website cast doubts over travel safety within the two cities of Bangladesh where the matches will be held. 
"They [the security team] were here, and it is possible that they may have had issues about one or two things. I don't know in what sense they said it or whether it can be fixed. I think whatever happens we have the ability to transport players safely. We also have families, we are also humans and our transport issues fall into the same category. I believe the BCB can handle it; I don't think it will be too difficult," added Mashrafe.