Mashrafe, Sabbir get demerit points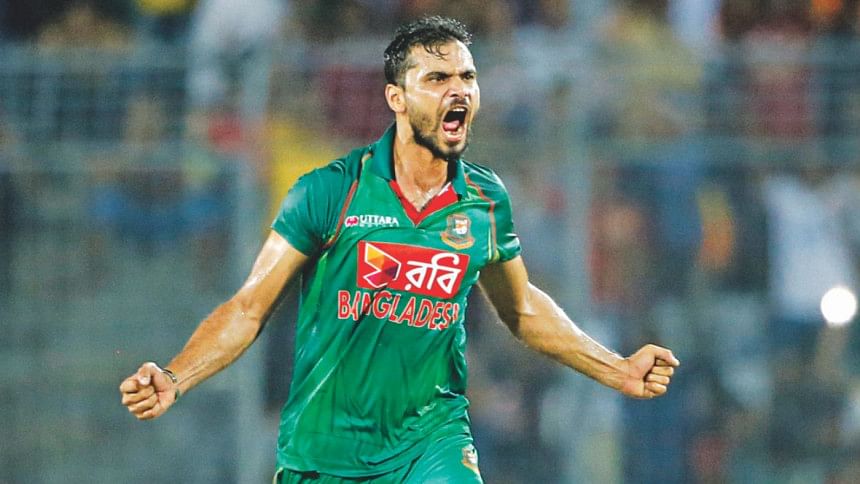 Bangladesh skipper Mashrafe Bin Mortaza and top order batsman Sabbir Rahman have received one demerit point each from the International Cricket Council (ICC) following yesterday's match against England at Mirpur as a disciplinary measure, according to a Bangladesh Cricket Board (BCB) source. 
The incident took place in the 28th over after Bangladesh reviewed a leg-before decision against Buttler. When the decision went in favour of Bangladesh, they were seen celebrating quite ecstatically. Buttler did not seem happy and reacted.
According to the ICC's code of conduct, if a player receives four or more demerit points within a 24-month period, his demerit points will be converted into two suspension points, which will equate to a ban from his next match or matches. Two suspension points equate to a ban from one Test or two ODIs or two T20Is, whatever comes first for the player.
When asked about the matter Buttler said that he was not happy with the way Bangladesh celebrated.
"Maybe just the way they celebrated by running towards me and giving me a bit of a send-off. Emotions were running high and they were obviously delighted to get the wicket. I should have just walked off.
When asked if the hosts had crossed a line, he said: "Potentially. I am sure you guys can judge that for me."
Bangladesh skipper Mashrafe, however, played down the matter. "Firstly I don't know what happened with Buttler. I don't know who spoke against him. Actually when we took the review, we were fully focused on the decision and after he got out, I got excited. Many things happen in the heat of the moment and I guess players should control that."