Lehmann hails 'Bradman-like' Smith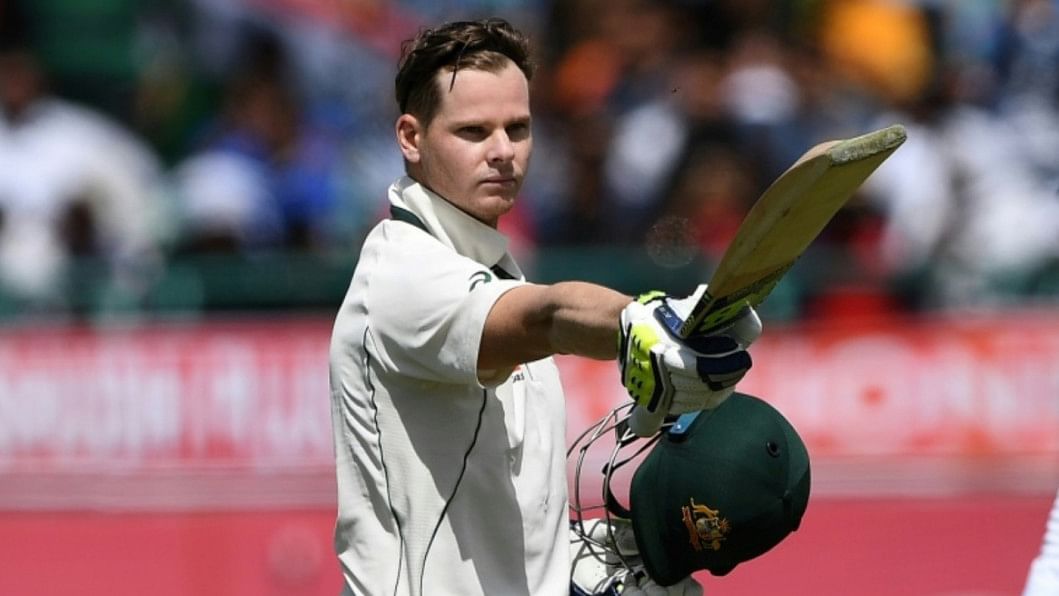 Australian coach Darren Lehmann has hailed captain Steve Smith as "Bradman-like" after a hard-fought and fiery Test tour against India, while praising the entire "impressive" team.
India won the bad-tempered series 2-1 after a thumping eight-wicket win in Dharamsala this week, with tensions frequently boiling over.
Smith, who struck a conciliatory tone at the end after run-ins with his opposite number Virat Kohli, led from the front, scoring three hundreds among his 499 runs in four Tests.
Lehmann said he had not only been "brilliant" with the bat, but also showed leadership which could see him become one of the great modern Test captains.
"He's been unbelievable. He's been Bradman-like with the bat but all the stuff behind the scenes has been exceptional," the coach said in comments on the Cricket Australia website Thursday, referring to legendary Australian Don Bradman.
"Really pleased for him and what he's brought to the team as a leader. Three hundreds in four Test matches is pretty special."
Despite the fireworks, and the series defeat, it was a positive tour for Australia, just months after they suffered one of the worst runs in their history.
Lehmann, speaking from India, said he was really happy with how the team performed in Indian conditions and under intense pressure.
"The way they've gone about it has been impressive. They (the Australia team) have been young, they've been up against it, the pitches have been as we would expect," he said.
"There's a lot of learnings in this group over this tour.
"They're all hurting and disappointed for the result but really pleased with the effort and the attitude and trying to change the way we play here. "
But it was Smith who was the standout for Lehmann, who played under former Test skippers Mark Taylor, Steve Waugh and Ricky Ponting.
He praised his tactical mind and evolution as a leader, suggesting he could be captain for years more having assumed the mantle from Michael Clarke.
"Yeah, I think so," Lehmann said when asked if he could prove to be at least the equal of Taylor, Waugh and Ponting.
"He's a different leader to Michael, to Ricky, to Mark Taylor, to Steve Waugh," he said.
"And he's working out his own identity as a captain. But I've been proud of him; everyone has been proud of him. So, pleased with where he is going and he'll just get better and better."