'Bangabandhu assured us there's nothing to worry about'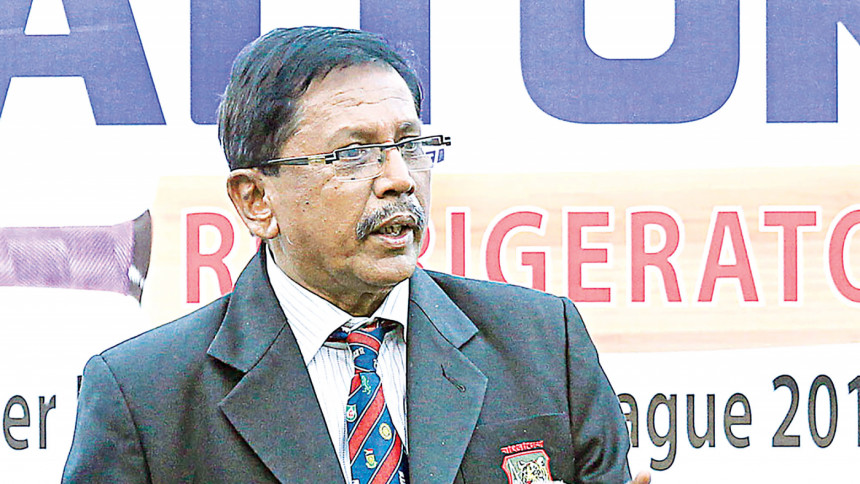 As the nation celebrates its 50th year of independence today, Bangladesh can look back on the strides they have made across sectors, including sport. In that time, cricket has overtaken football as the most popular sport in the country and Roquibul Hassan, an instrumental force in reconstructing the sport after independence and the first captain of the national team, spoke to The Daily Star's Mazhar Uddin about cricket's journey in the country and its current state. The excerpts are below:
The Daily Star (DS): Looking back on it 50 years after independence, how did cricket's journey in Bangladesh start?
Roquibul Hassan (RH): We have come a long way in the fifty years of our independence and ahead of the 100th birth centenary of Bangabandhu Sheikh Mujibur Rahman. However, I would like to mention that it has actually been 48 years for Bangladesh cricket because we had to fight to establish cricket in the two years following independence. There were rumours back then that cricket was an expensive game and we should not endorse the sport.
We were waiting after independence with high hopes that cricket would start because we had our own country. Obviously everything was dilapidated after the liberation war and at the same time, there was a 25 per cent duty tax imposed on sporting goods.
Then we realised there was no other way, so I took initiative and took Tanvir Mazhar Tanna and Sheikh Kamal to meet Bangabandhu.
Before that, around fifty cricketers gathered and, in protest, burned our equipment before going to Bangabandhu's office with a memorandum. While we were approaching the press club, a few men came and spoke to Sheikh Kamal. They informed us that Bangabandhu had heard everything and assured us there would be nothing to worry about.
I feel extremely happy to recall that Bangabandhu solved the issue within 72 hours and then formed the Bangladesh Cricket Control Board two years after independence. And here we are now.
DS: Where is Bangladesh cricket after fifty years?
RH: There was district level cricket all across the country after independence. Pitches were sporting and had true bounce and club-level cricket was very competitive. Our cricket has come a long way and now we have to compete internationally so it is important to match international standards.
Obviously, pitches play a big role but you see fast bowlers dominating around the world while our bowlers struggle to pose any threat. We need to improve the standard of pitches across the country. Instead of trying to cover up the actual problems and only think about rankings and short-term glories, it is important to address the actual issue.
DS: What are the biggest achievements for Bangladesh cricket according to you?
RH: I don't know what others think but we tend to forget the contributions of our forefathers. Bangladesh cricket would never have reached such a position without the struggles after independence. After that, the ICC Trophy victory in 1997 and wins against Pakistan and Scotland in the maiden World Cup in 1999 should surely feature around the top. Then there are the wins in 2007, reaching the quarterfinal of the 2015 World Cup and Test wins against Australia and England. Women's cricket has also come a long way and they won the Asia Cup and who can forget the youths winning the Under-19 World Cup?
DS: Where do you want to see Bangladesh cricket in the next 50 years?
RH: I want to see Bangladesh cricket as a powerhouse in world cricket, in the top three in all formats. I would like to quote former Indian president APJ Abdul Kalam, who said: "A dream is not that which you see while sleeping, it is something that does not let you sleep." So Bangladesh cricket needs to set specific goals for the future, prepare a roadmap and work accordingly.