Champions Trophy: India face South Africa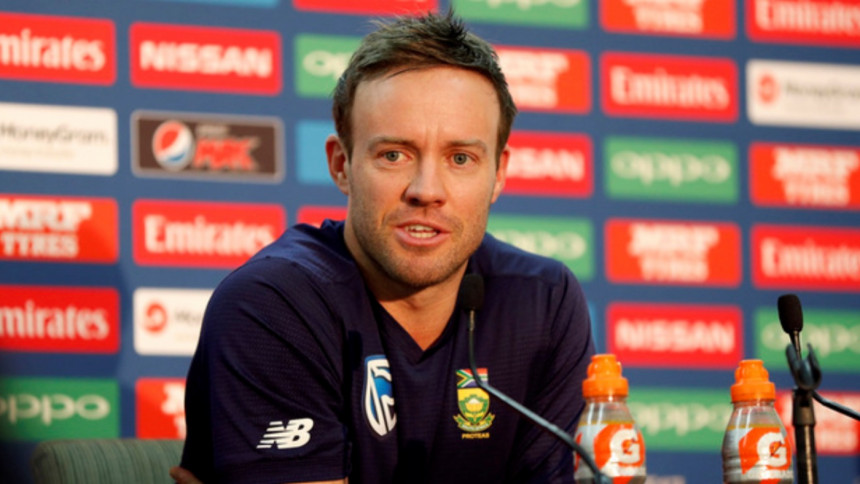 India and South Africa come into this match knowing that it's potentially a knock-out game. All four teams from Group B have 2 points each and whoever loses today will be knocked out of the tournament.
Both teams know each other pretty well having played quite a few games recently and since plenty of South Africans have played in the IPL so the opponents have no dearth in knowledge of each other's player profiles.
The South Africans have won three out of the last five ODIs against India.
India have won all three previous encounters between the two teams in the Champions Trophy. The last time they faced each other was in 2013, India winning that game by 26 runs.
This is the first ever match between India and South Africa at the Oval. India have won four games at this venue and lost eight while South Africa have won three games and lost five.
Since 2015 three out of six games have been won by the side batting second at the Oval.
ALSO READ: Tigers into semifinals
Good pitch for batting
The average second innings score for teams that batted second at this ground is 332 since the 2015 World Cup. The corresponding average for teams that batted first is 316.
Bangladesh posted 305 against England at this venue in the opening game of the tournament. Tamim struck a magnificent 128 but England won the game courtesy of a unbeaten 133 from England's Joe root.
Quinton de Kock has scored five centuries in nine innings against India at an average of 74 and a strike rate of 98. He averages a whooping 74.11 against India.
Among the Indian bowlers from the current squad, Bhuvneshwar Kumar (51.55), Umesh Yadav (55.66) and Ravichandran Ashwin (54.20), all average above 50 with the ball against South Africa.
Ashwin's record against left-hand batsmen - 63 wickets at 24.23 - would be hard to ignore given South Africa have three in their top six.
Morne Morkel has 25 wickets against India in 14 matches. The fast bowler could be expected to open the bowling with Kagiso Rabada in today's match.
Virat Kohli needs 61 runs to get to 1000-run landmark in ICC ODI tournaments.
Kohli was asked about AB De Villiers form and the Indian captain replied: "I actually empathise with him. I go through this a lot, as well. When you have set standards for yourself and then people get shocked. You know, he's by far the most committed cricketer I've ever seen around, and the reason for that was trying to do something extra for his team and that's the kind of character he's always been."