Give me a break, says Kohli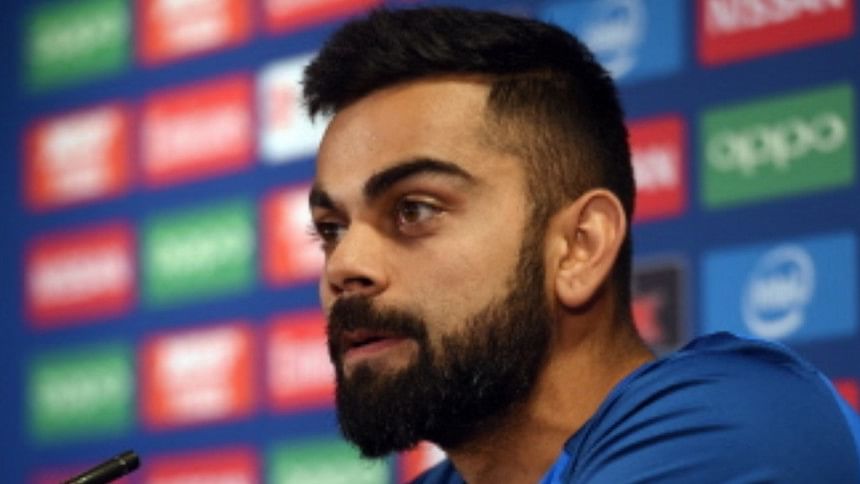 India skipper Virat Kohli has reiterated that he needs a break from international cricket, saying "I'm not a robot".
The star batsman is expected to be rested during the latter part of the Sri Lanka series which began in Kolkata on Thursday in order to be fresh for the tour of South Africa starting in January.
"Definitely I do need a rest, why don't I?" said Kohli, who has played seven Tests, 26 one-day internationals and 10 Twenty20 matches in 2017, more than any other Indian.
"I'm not a robot, you can slice my skin and check if I still bleed," he said.
Kohli has been named in the squad for the first two Tests against Sri Lanka but is expected to be rested for the third Test, three one-day internationals and three T20s that follow.
The 29-year-old batsman is one of the fittest cricketers in the international game but is still wary of burning himself out.
"This is one thing I don't think people explain properly. There's a lot of talk from outside in terms of workload whether a player should be rested or not," he said.
"All these things have be taken into consideration purely because of the fact that we have built such a strong core team now of 20-25 players.
"You don't want important players breaking down at important times, that's where the balance needs to be maintained going forward.
"It's humanly impossible to maintain same intensity and same level of performance."
India all-rounder Hardik Pandya pulled out of the squad for the Sri Lanka series citing overwork and is undergoing therapy at the National Cricket Academy in Bangalore.