Cricket: Ash's ban to be lifted today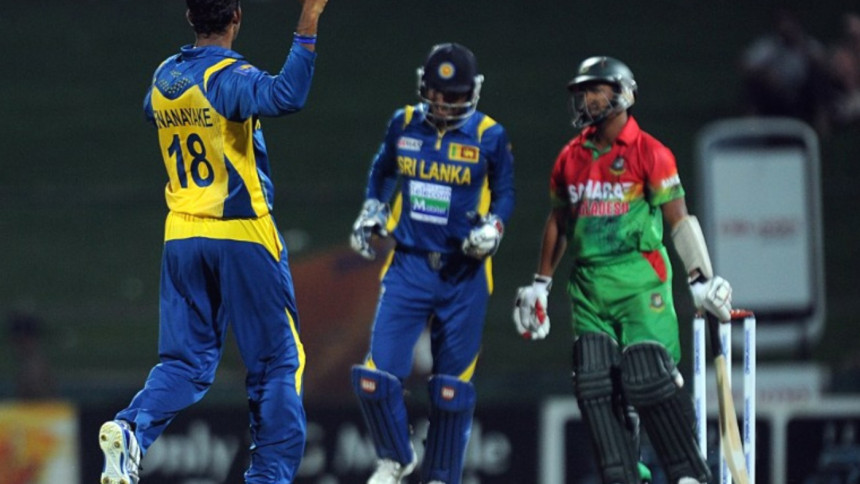 Bangladesh's cricket authorities will lift the ban on former captain Mohammad Ashraful today, allowing him to play in selected domestic competitions.
"After we receive the 'certificate of good conduct' from the International Cricket Council, Mohammad Ashraful will be eligible to return to cricket from August 13, 2016," said Bangladesh Cricket Board (BCB) CEO Nizamuddin Chowdhury.
"Since there is no domestic competition at the moment, we are not rushing into this matter, and will wait for the certificate to arrive."
The former Bangladesh captain, who has served three years of his suspension for involvement in match-fixing and spot-fixing in the 2013 Bangladesh Premier League (BPL), will only be eligible to play international cricket from 2018.
"Ashraful is eligible to play domestic cricket from the 13th August 2016. However, he will be ineligible to play International cricket or the BPL (until 2018)," said Yasin Patel, a British lawyer who represented Ashraful during the trial, reports AFP.
Ashraful was initially banned for eight years in 2014 after he tearfully confessed on national television to helping fix matches in the scandal-hit Bangladesh Premier League.
The Twenty20 tournament was eventually left suspended in the wake of the match-fixing controversy before being resumed in 2015 with six new franchises.
A local appeal panel in September 2014 cut Ashraful's ban to five years including a two-year suspended sentence, meaning he can return to competitive cricket from August 2016.
The BCB and the ICC had lodged an appeal to the Court of Arbitration for Sport in Lausanne, Switzerland against his reduced ban in October 2014, but later withdrew it.