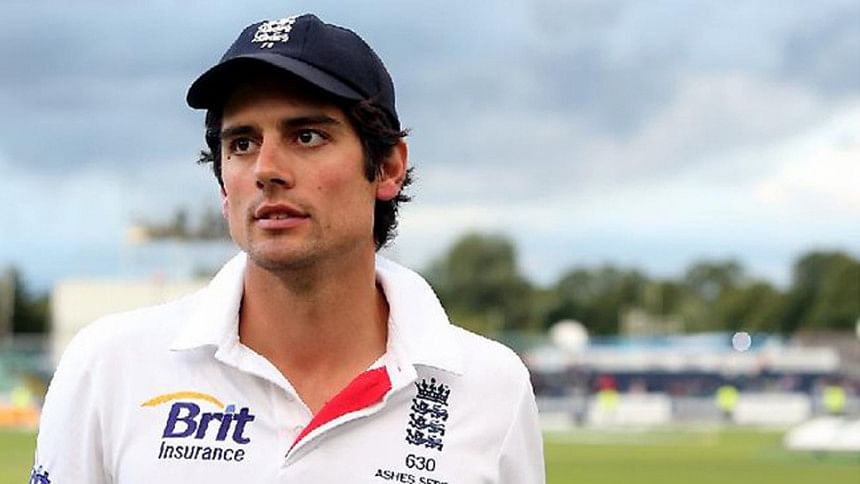 England Test captain Alastair Cook rejoined the England camp in Chittagong yesterday following the birth of his second child. According to BCB officials, Cook reached the port city at around 4 pm.
The opening batsman had earlier arrived in Bangladesh for a short stint in a bid to acclimitise to the conditions here. He trained for a few days and then returned home to attend the birth of his daughter.
As a result of his hectic schedule Cook couldn't take part in either of the two-day practice matches in Chittagong. It gave England a chance to have a look at a potential Test partner for Cook in the absence of Alex Hales.
Unlike a number of other England players, the 31-year-old boasts a good record in Asia with eight centuries and an astounding batting average above 60. He scored his first Ton on his Test debut in India a decade ago.