Buttler wants team to attack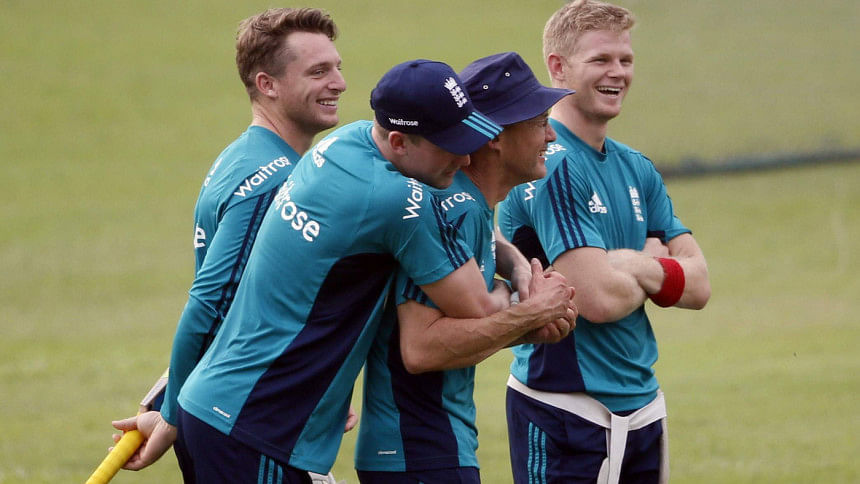 England's new ODI captain Jos Buttler has said that it will be a challenge to face a 'confident' Bangladesh side at home. In his first interaction with the Bangladeshi media since England's arrival on Friday, he also said that he hopes his team can adjust to the conditions as quickly as possible.
"We will be facing a confident team in their own conditions. Guys generally talk about slow wickets and spin [here]. But if you look at the makeup of the Bangladesh side their seamers have been doing very well as well. So we have to be ready to get used to the different conditions.
"But again we will always come back to ourselves and focus on how we need to prepare in these conditions. We are a young athletic team and I will want us to play the same way," said Buttler.
England may have beaten Bangladesh 13 out of the 16 times the two sides met each other, but Bangladesh came out on top on the last two occasions. They have also been unbeaten in ODI series at home since 2015, thriving against some of the world's best.
When asked if he thought Bangladesh were slightly ahead of England as far as the ODI series is concerned, Buttler said: "Potentially. Like you said, they have won the last few meetings. It is great for us to be here for this three-game series. We have been playing really well in the last 18 months when we have played an exciting brand of cricket.
"We want to try our best to continue that here.  Conditions will dictate how you can play. I will be asking the guys to take the front foot and attack."
"Bangladesh have been very successful in their own conditions. But we generally try to focus on ourselves… what we can do well and how we can combat the opposition.
"We have a very talented side with some exciting young guys in the team. They are very hungry to push on. We want to become one of the best one-day teams in the world. To do that, we have to adapt to conditions and play on all surfaces," he added.
Alex Hales and Joe Root, two of England's crucial ODI players will not be featuring against Bangladesh this time. While Hales has opted out due to security concerns, Root has been rested. Buttler sees the absence of these players as an opportunity for the other players to step up and find a place in the side.
"Hales and Root are two guys who have been doing well for us in the last 18 months or so. Guys not being here creates opportunities for others. There are some exciting guys coming into the squad. There is great depth in England cricket at the moment. There are players missing out. Competition for places is fierce in the team," said Buttler
"Ben Duckett, who is yet to make his debut, has had a stellar year in county cricket and for the England Lions. [There are] Guys like Sam Billings who have been knocking on the door and could have played for a long time," he added.