Brathwaite T20 heroics light up year of batsmen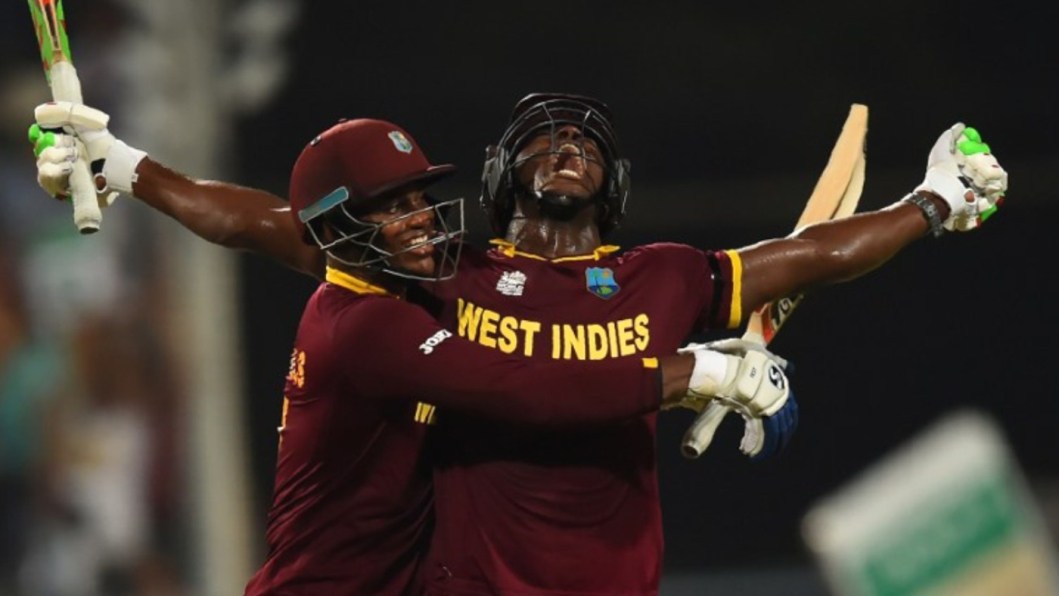 The prolific Virat Kohli, Joe Root, Steve Smith and Kane Williamson all enhanced their burgeoning reputations in 2016 but, aided by the screams of commentator Ian Bishop to "remember the name", the year will forever belong to Carlos Brathwaite.
Cricket has been in decline in the West Indies for a long time but if ever there was to be a shot in the arm then their extraordinary victory over England in the Twenty-20 World Cup final was it.
Needing 27 from the last two overs with six wickets down, West Indies were up against it and their hopes appeared to be finished when they entered the final over still needing 19.
Brathwaite, however, proceeded to smash four successive sixes off seamer Ben Stokes's first four balls to complete a truly incredible victory in front of a disbelieving crowd at Kolkata's Eden Gardens Stadium.
The victory came hours after West Indies had claimed the women's title at the same venue and less than two months after their Under-19 World Cup victory in Bangladesh.
The rise and rise of T20 cricket remains a matter of contention within the game but with even India failing to muster any sort of crowds for their home Test series, there is no arguing with how the fans are voting with their feet.
They still worship Kohli, however, and he showed his ability to perform in all formats of the game in a bumper year in which he scored three Test double centuries.
Kohli is one of a new generation of players who have moved to the forefront of the sport by adding the creative and aggressive style developed in T20 into longer forms of the game.
England's Root is establishing himself as a player of rare class and has enjoyed his most productive year in Test cricket.
Smith's 1,154 runs is the second highest in one-dayers this year, behind only compatriot David Warner, while the Australian captain became the sixth quickest to 16 Test centuries last week.
New Zealand's Williamson has played fewer matches than the other three dominant batsmen but has still done enough to be among the top five both in Test and one-day rankings.
Four Musketeers
Kohli welcomes discussion about the comparative merit of the four musketeers but says Australian Warner, who scored seven ODI centuries this year, should be among them.
"I've seen people enjoying the debate and they mention it to me as well," Kohli said.
"You feel good that you are in a bunch of batsmen who are taking world cricket forward."
"There's equal amount of respect between all of us, David included. I think it's a healthy competition which people love to talk about and it should go on for a few years."
Kohli's form has been key to India's rise to number one in Test rankings, following series victories in West Indies and home wins over New Zealand and England.
Arch-rivals Pakistan briefly enjoyed the top Test ranking for the first time before Misbah-ul-Haq's men surrendered the tag to India.
Bangladesh registered their first ever Test victory against England in Dhaka to claim a 1-1 share of a memorable series.
In a year when most top teams won at home and struggled abroad, South Africa bucked the trend with a 2-1 win in Australia.
That series included a day-night match in Adelaide and day-night Tests were also played in Dubai and Brisbane as cricket continues to embrace innovations to maintain the sport's global appeal.