Why Mushy Why?
By the end of day three of the 2nd test match between Bangladesh and Pakistan at Mirpur Stadium, the writing was on the wall as far as Tigers are concerned. They needed to bat six sessions to save the match and series.
Before tea-break on day four, Bangladesh were all out for 221 and lost the match by 328 runs. The outcome of the match was not surprising after Bangladesh had to chase down 550 on a deteriorating pitch at Mirpur.
However, what happened 30 minutes before the start of the game on Wednesday remains an issue unresolved till date. Bangladesh captain Mushfiqur Rahim won the toss and decided to field first on a pitch that had a slight green tinge to it. It wasn't a green-top by any stretch of the imagination!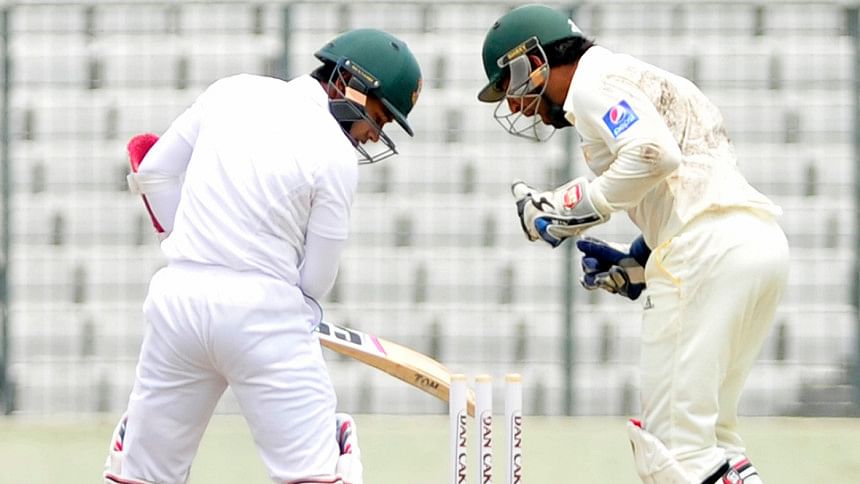 What would have prompted Mushfiq to take such a decision? "It wasn't just the two pace bowlers," Mushfiqur said in the post-match media briefing. "We took three pace bowlers if you consider Soumya (Sarkar). It was a unanimous decision of the team management. The outcome is showing it was a wrong decision. If it was a correct decision, there wouldn't be much talk."
Mushfiq's insistence on counting Soumya as the third seamer was baffling to say the least. In 34 first-class matches Soumya has 19 wickets, averages 44.36 and picks up a wicket after 75.7 balls. With such a record, how Soumya was rated as the third seamer after Muhammad Shahid and Shahadat Hossain raises as many questions as eye-brows.
It was unfortunate for Mushfiq that Shahadat Hossain broke down only after two balls, and the pitch eased out after the first hour of the test match. When Pakistan ended day one at 323/3, Mushfiq's decision to bowl first backfired in his face.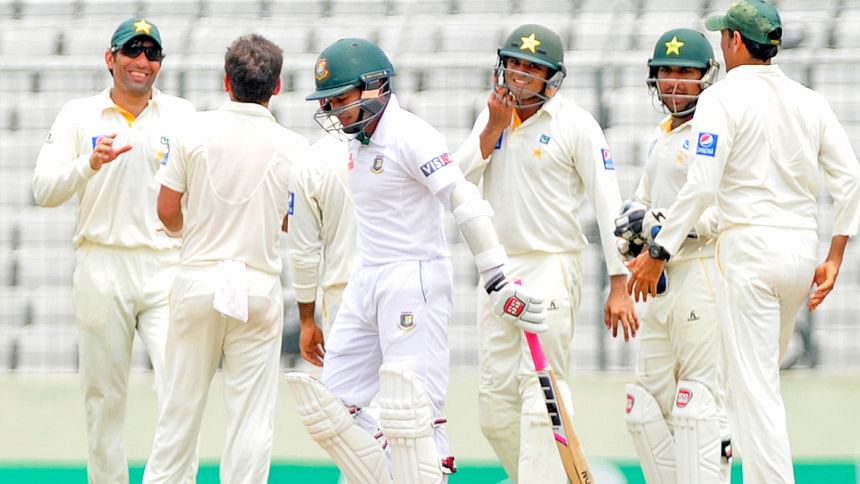 When journalists at the post-match media briefing tried to probe Mushy's ill-fated decision, Bangladesh captain defended himself by spreading out the blame on everybody behind the scene. "Everyone has a say. It is not my team or the coach's team. This is the Bangladesh team. Everyone has an input. We decide what everything things is good for the team. The selectors, coaches, myself are all there," he said.
Many cricket pundits, ex-players of Bangladesh as well as the passionate fans believe the decision to bowl first at Mirpur was not correct, especially when you carry more spinners than fast bowlers in your rank. If only Mushfiq admitted his error of judgment, we wouldn't be saying now:
Why Mushy Why?