Carl Haas passes away at 86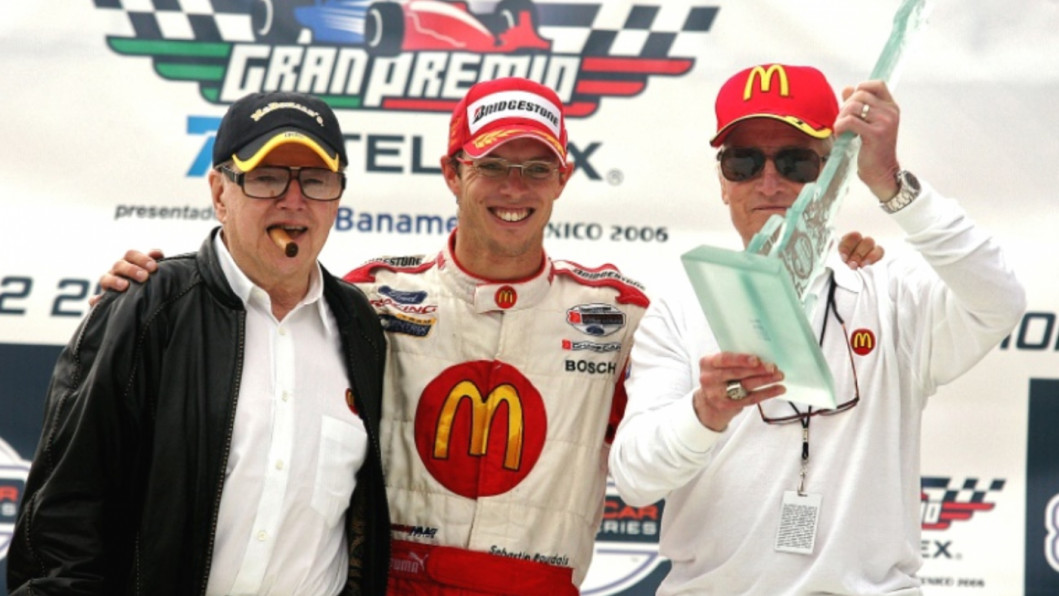 Carl Haas, who partnered with actor Paul Newman to back auto racing icon Mario Andretti, has died in his suburban Chicago home, his automotive business announced Thursday. He was 86.
Haas drivers won 16 championships and 140 races in a multitude or series worldwide, achieving his greatest success in IndyCars, where his racers won 107 races and eight season crowns.
"The word 'legend' is often over-used in a racing context but undoubtedly it is justified in the case of Carl Haas," said McLaren Formula One chairman Ron Dennis. "I salute him and his legacy."
As a Can-Am series car owner in the 1970s, Haas backed such drivers as Jackie Stewart, David Hobbs and Jacky Ickx.
Haas owned a Formula One team in 1985 and 1986, Australian driver Alan Jones placing fourth at Italy in its final season for its best race showing, and a US stock car team for eight seasons.
In 1983, he formed an IndyCar team with Newman, who played an IndyCar driver in the 1969 film "Winning" and developed a life-long love of the sport, taking a pole in his last pro race in 2007 before his death in 2008 at age 83.
"RIP Carl Haas. My 12 seasons w/you were victorious, intense, fun. All of it. Now Newman/Haas back together in heaven," Andretti tweeted.
Andretti drove a Newman-Haas Lola to the 1984 season crown and won 18 races over 12 years with the team.
"Carl had a heart of gold and a deep commitment to our sport," Andretti said. "He earned the respect and admiration of his competitors and all those who drove for him through the years for being tenacious yet fair.
"The sport has lost a colorful character, but Carl Haas is unforgettable. He will always be an icon in motorsports and myself and so many others have lost a dear friend."
'We'll never see his like again'
Andretti's son Michael drove for Newman-Haas from 1989-2000 and won the 1991 season crown.
Carl was an icon both to our sport and the automotive industry," Michael Andretti said. "Paul and Carl built what was undoubtedly one of the greatest teams in history. I am truly honored to have been a part of the legacy they built."
Britain's Nigel Mansell won the 1993 title as a Newman-Haas racer, Brazil's Cristiano da Matta captured the 2002 title and Frenchman Sebastien Bourdais claimed the last four ChampCar crowns from 2004-2007 after an open wheel split with IndyCar.
"Back in 2002, Carl gave me the opportunity of a lifetime when he hired me," Bourdais said. "He did so with no sponsor to run the car and I will be forever grateful for the faith he placed in me. I can only feel privileged to have been able to contribute with poles, wins and championships to Carl's racing legacy."
Newman-Haas cars made 30 Indianapolis 500 starts from 1983 to 2011 but never took the checkered flag, the heartbreaks including Mario Andretti leading 107 of 200 laps in 1985 but finishing second to Danny Sullivan and again leading 170 laps before his car's engine died 20 laps from victory.
"His contributions to our sport were immeasurable and the success of Newman-Haas Racing solidifies his place as a legend in motorsports," said Mark Miles, IndyCar's chief executive.
Retired Scottish racer Dario Franchitti noted how Haas and Newman spent their own money to keep the team going toward the end.
"In later years though Carl and Paul dug into their own pockets to keep that group of amazing people together," Franchitti said. "Carl was an eccentric, hilariously so at times... We will never see his or Paul's like again, rest in peace guys, we miss you both."