Blatter claims backroom deal on Russia World Cup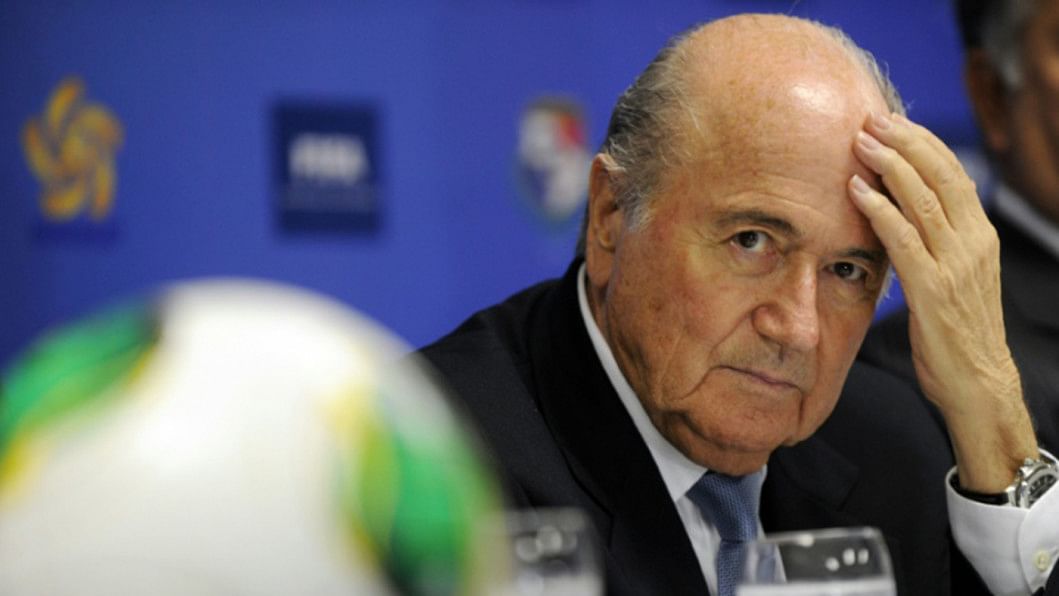 -Sepp Blatter has claimed there was a deal to give Russia the 2018 World Cup before voting took place
-He blamed "bad losers" England and the US for the corruption scandal engulfing Fifa
-English Football Association Greg Dyke said he would look into recouping around £21 million ($32.2 million, 29.1 million euros) spent on England's failed 2018 bid
-Blatter hit out at UEFA president Michel Platini and former French president Nicolas Sarkozy, saying they skewered the 2022 plan by cozying up to eventual hosts Qatar
-He accused Platini of being the original cause of the crisis at the top of football
Sepp Blatter has claimed there was a deal to give Russia the 2018 World Cup before voting took place, and blamed "bad losers" England and the US for the corruption scandal engulfing the organisation.
"In 2010, we (FIFA's 22-strong executive committee) had taken a double decision, we were agreed to go to Russia (in 2018), then in 2022 we'd return to the United States," the outgoing FIFA president told Russian news agency TASS.
If the United States had won the right to host the 2022 World Cup, "all we'd be talking about now would be the marvelous 2018 World Cup in Russia and not about any problem at FIFA," he said Wednesday.
Blatter's comments prompted the head of the English Football Association Greg Dyke to say he would look into recouping around £21 million ($32.2 million, 29.1 million euros) spent on England's failed 2018 bid.
Dyke said investigating the claims was a "good idea" as it would be "very nice to get taxpayers' money back."
In further revelations, Blatter hit out at UEFA president Michel Platini and former French president Nicolas Sarkozy, saying they skewered the 2022 plan by cozying up to eventual hosts Qatar.
Everything changed, he added, "after talks between Sarkozy and Qatar's prince (Sheikh Tamim bin Hamad bin Khalifa al Thani) who is now running the emirate" - a meeting followed by lunch between the two men and Platini.
As a result of that Franco-Qatari summit, at FIFA's secret ballot in December 2010 "four European votes deserted the United States and the result was 14-8 (to Qatar)", he said.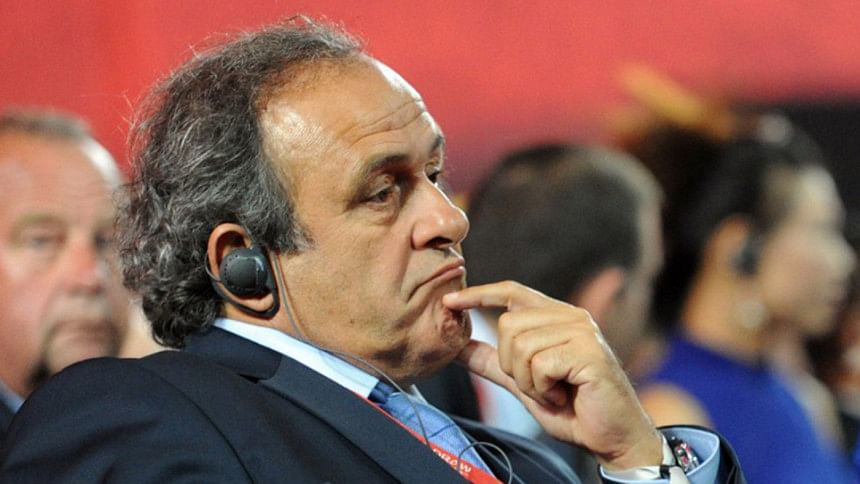 - Platini defiant -
Blatter accused Platini of being the original cause of the crisis at the top of football.
"Platini wanted to be FIFA president, but he didn't have the courage to put himself forward," he said, referring to the May 29 election in which Blatter saw off Prince Ali Bin Al Hussein for his fifth term in office.
"And now look where we are. And the victim of all this at the end of the day is Platini himself," said the 79-year-old Swiss.
Platini is currently suspended from all football-related activities for 90 days while he is investigated over a clandestine $2 million payment he received from Blatter on behalf of FIFA in 2011 for consultancy work carried out years before.
Platini had been seen as a strong favourite to take over when Blatter announced in June he was standing down.
FIFA's Electoral Committee confirmed on Wednesday it had seven candidates running to be the new president in a February 26 election, including the Frenchman.
FIFA said the applications from the six others would be processed, but Platini's case would only be considered once his ban is lifted.
But the Frenchman was defiant, telling Swiss daily Le Matin: "In all modesty, I am the best-placed to lead world football."
In the interview published Thursday he blasted his suspension and the negative effect on his chances, and was adamant he would be cleared.
The other candidates are Prince Ali Bin Al Hussein, Musa Bility, Jerome Champagne, Gianni Infantino, Sheikh Salman bin Ebrahim Al Khalifa and Tokyo Sexwale.
Former Trinidad and Tobago footballer David Nakhid told AFP that he would appeal against a rejection of his candidacy, issued on the grounds that one of the five national football associations he gave as endorsing him has already backed another candidate.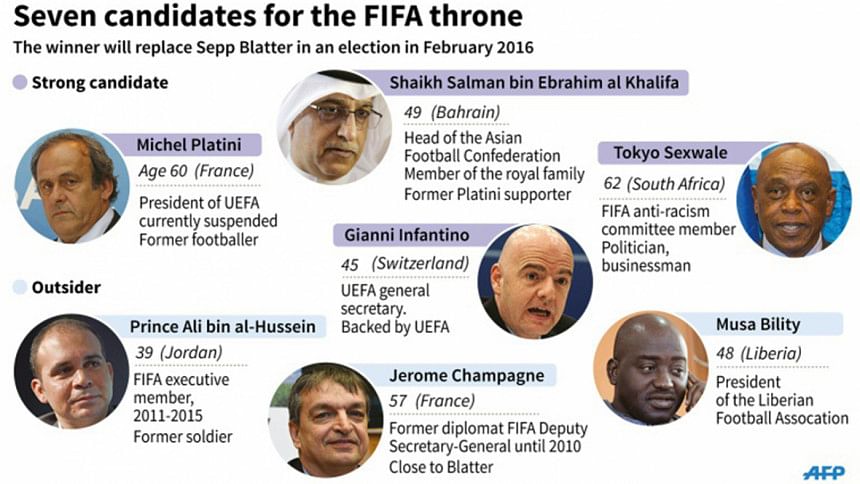 - Investigations continue -
The FIFA scandal erupted when seven officials were among those arrested by Swiss police in Zurich on May 27 as part of a bribery investigation by US authorities.
On Wednesday, one of those arrested, former Brazilian Football Confederation president Jose Maria Marin, 83, agreed to be extradited to the United States.
Also on Wednesday, the German government confirmed it was looking into corruption allegations in relation to the country's hosting of the 2006 World Cup and an alleged unexplained payment of 6.7 million euros ($7.43m) made to FIFA by the German Football Association.
FIFA's major sponsors have renewed demands for outside figures to lead reform of the scandal-plagued world football governing body, with credit card giant Visa saying it could end its deal if the organisation is not made more accountable.