Bangladesh's late stumble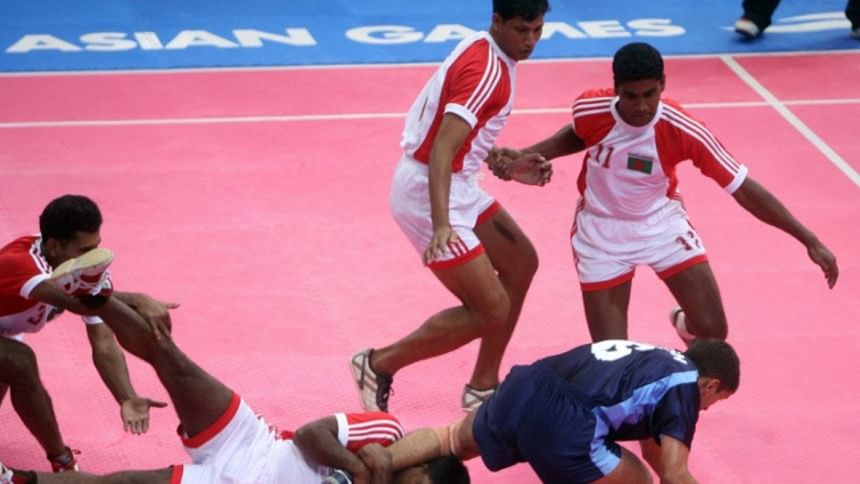 Bangladesh squandered their chances to keep their hopes of a semifinal berth in the Kabbadi World Cup alive when they surrendered a comprehensive lead to South Korea, ultimately suffering a narrow 35-32 point defeat in their third match in Ahmadabad yesterday.
Bangladesh started brilliantly as they asserted their dominance by having their South Korean counterparts all out with the scoreboard reading 10-0.  However, they lost momentum and finished the first half at 15-15.
After resumption, Bangladesh recovered from the sloppy performance and took the lead yet again by seven points, but with only a few minutes remaining they collapsed again and were all out with Jang Kun Lee turning the game upside down with a super raid. It gave Korea the advantage for the first time and they edged their way to victory.
The win means Korea remain unbeaten in the Pool A standings and jump over India with three wins in three matches to post 15 points.
Elsewhere, Thailand made light work of Kenya with a 53-21 points win.