Mustafizur needs to be managed well: Streak
Bangladesh's pace bowling coach Heath Streak has said that there will be a conscious effort to avoid tinkering too much with Mustafizur Rahman's natural bowling abilities. Mustafizur broke Brian Vitori's record of ten wickets in his first two ODIs when he took 6 for 43 in the second ODI against India in Mirpur on Sunday. By taking 5 for 50 in his first ODI, he became only the second Bangladesh bowler to take a five-for on debut, after Taskin Ahmed.
The unprecedented start to his international career means Mustafizur has garnered a lot of attention on his bowling methods, which are unique among the pace bowlers in Bangladesh. The last bowler to offer something different was Rubel Hossain who started off with a pronounced round-arm action. Though he has regained some of his pace this year after periods of injury, his current action is different from the original.
Streak said that since some players need more coaching than others, it will be important to closely monitor Mustafizur but they would have to be careful not to overdo it. He also said that inspite of him taking 11 wickets in two ODIs, expecting five-fors in every match would be unrealistic.
"I think that's where as a coach you have to be careful not to over-coach and just help guide them along," Streak said. "When assistance is needed, you remind them. It is a very important part of coaching. Some people need more coaching than others. We have to be careful how we manage him.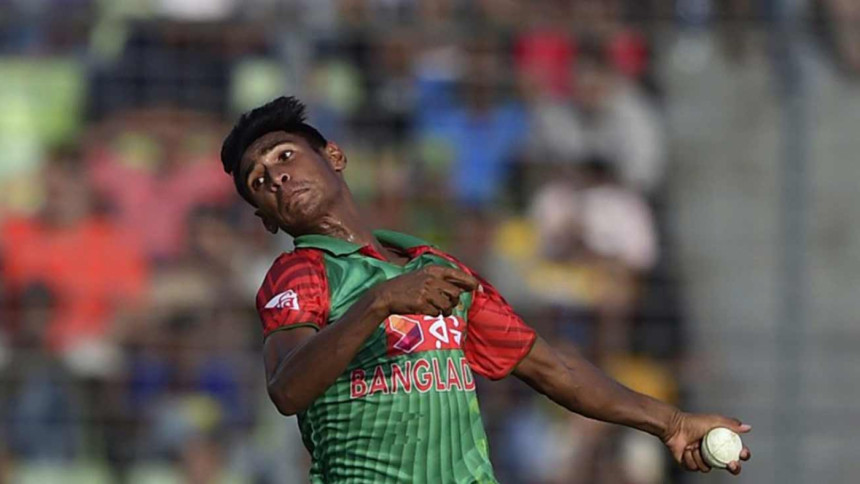 "He is still very young. We have to be careful. He has taken 11 wickets but we can't expect him to take five wickets every time. He has shown his potential. If we look after him and support him, he will be a big match-winner for us. When Mashrafe started, he was looked after throughout his career."
Streak noticed Mustafizur in May last year in Bangladesh A's tour to West Indies and was immediately impressed with him. After his first five-wicket haul, Streak worked closely with Mustafizur to develop other variations knowing that the Indian batsmen could figure him out.
"For me, he has to execute (his skills) more regularly and consistently. When you are training with the guys on a regular basis, you can make their skills better. There's no magic trick. It is making sure they are training at a high level for a long period of time.
"We discussed some other options (after the first ODI) if he didn't succeed with what he was doing in the first game, some variations that we might have to try to counteract it. India would have seen his video footage," he said.
Streak said that the plan was to surprise India by playing four specialist pace bowlers in sub-continent conditions and that he along with coach Chandika Hathurusingha ensured that the bowling attack was chosen based on their suitability to the conditions.
"I have to give some influence. I work closely with the head coach and we thought the Mirpur wicket does help the seamers," Streak said. "Mustafizur has been bowling well. We fought hard to get him into the T20 squad against Pakistan and he showed what he is capable of. Since then it has been good to have Mustafizur, Taskin and Rubel who we know can perform.
"Mashrafe has been a consistent performer for Bangladesh for a long time now. We have a good group and we felt India wouldn't expect that. We knew that conditions, if we can prepare the wickets to suit our style of bowling, would play into our hands."
Streak also praised Taskin and Rubel for playing important secondary roles. Taskin had given Bangladesh two breakthroughs in the first game by removing Shikhar Dhawan and Virat Kohli, while in the second match Rubel took two wickets - those of Ambati Rayudu, at a crucial juncture, and Bhuvneshwar Kumar.
"We are starting to see Taskin and Rubel show a lot more experience and putting that into practice. In the first two games their spells were under-rated. Rubel's wicket yesterday was at an important time for us. Taskin got Dhawan and Kohli in the first game, it was fantastic for us. Big positive so we must take our hats off to those guys," he said.