Bangladesh mulling day-night first-class matches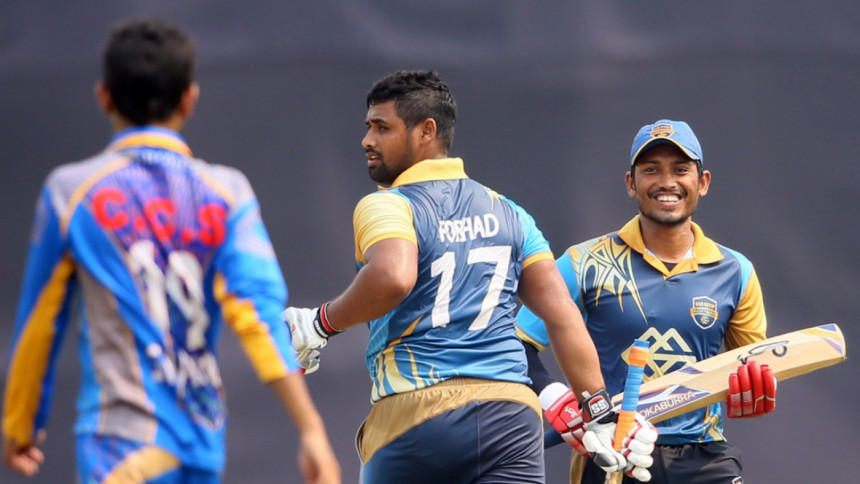 Bangladesh will prepare for day-night Test matches from next season, according to Nizamuddin Chowdhury, the BCB CEO.
As a first step, there are likely to be domestic first-class matches under lights during the 2016-17 season.
In November last year, New Zealand had proposed to play Bangladesh in a day-night Test in December this year.
Chowdhury said that Bangladesh are taking a similar path to the other cricket boards that are contemplating pink-ball cricket. Currently, South Africa are reluctant to play a day-night Test in Australia, whose players have also expressed reservations against playing more than one day-night Test in the coming season. Pakistan, meanwhile, are having discussions with West Indies to play a day-night Test in October this year.
"It is definitely part of our plan to play day-night Test matches," Chowdhury told ESPNcricinfo. "We tried it as a test case at the domestic level [in 2013]. In the present situation, we are going along the same line as the other member countries who are exploring day-night Tests. We are hopeful of trying it out in our domestic competitions [next season].
"From the information we have received so far, day-night Tests are more commercially viable. We have good crowd coming in for Test matches, but we believe there can be more if we take it to day-night matches. But we cannot say it with certainty. We will definitely be sitting with our players before anything is decided."
Chowdhury added that if New Zealand Cricket ultimately decides to host the day-night Test against Bangladesh in December, they could also start preparing for that game during the home season that usually begins in October. "If it comes to that [day-night Test in New Zealand], we will definitely be playing few matches at home before that Test match."
It has been more than three years since the BCB hosted its first and only day-night first-class match - the final of the inaugural Bangladesh Cricket League.
Taskin Ahmed, who played for Central Zone in that match, said he found it hard to grip the ball once it got softer.
"The problem which I faced personally was the pink ball gets very soft and it's hard to grip the seam when the ball gets older," he said. "But I would like to play day-night Test match as it's something very exciting to play longer-version cricket under lights."
Wicketkeeper Nurul Hasan, Taskin's team-mate in that game, said that he took some time to adjust to the pink ball, although it didn't take too long. "Personally, I was very excited to play with the pink ball," Hasan said. "I think it's something different for us, playing four-day match under lights, though I had to adjust initially to the pink ball both as a wicket-keeper and also a batsman, but later it was normal."