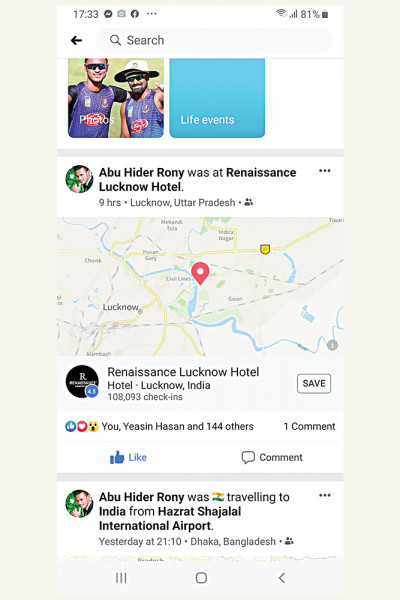 The Bangladesh Cricket Board (BCB) on Monday named the Under-23 squad for the tour of India and there was no place for left-arm pacer Abu Hider. His non-selection raised eyebrows as chief selector Minhajul Abedin told reporters a few days ago that the pacer would tour India with the HP team when asked why the 23-year-old was not part of the Bangladesh T20 side.
Hider was picked in the squad for the T20I tri-series on September 14 -- reportedly after a side strain to Yasin Arafat -- a day before Bangladesh's match against Afghanistan on September 15. The selectors then dropped him without giving him an opportunity to prove himself.
Minhajul had argued that the likes of Mahedi Hasan and Hider were not being dropped. "No, they are not being dropped, they are within our system and will tour with the HP [High Performance] team," he said on Monday.
When The Daily Star asked the chief selector yesterday why Hider was excluded from the U-23 squad, he queried: "Who told you that he was not in the team? He went to India with the Under-23 team."
According to Hider's Facebook status, he was in Lucknow, Uttar Pradesh, India, where Bangladesh Under-23 will play five one-day matches against their Indian counterparts on September 19, 21, 23, 25 and 27 at Lucknow's Ekana Cricket Stadium.
So why was his name not in the official squad? Was it a mistake from the BCB's media & communications department (which sent the press release with the squad information to the media houses).
Rabeed Imam, senior manager of media & communications, however made it clear that the name of Hider was not in the final squad, which was approved by the BCB president.