Tamim to miss second Test, long shot for ODIs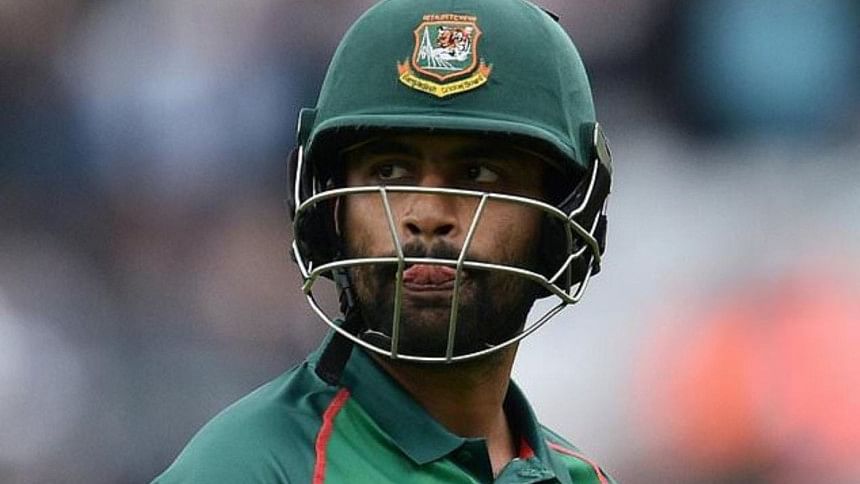 Bangladesh's opener and the country's highest run-scorer Tamim Iqbal will miss the second Test against South Africa beginning on October 6 as it has been learned from a reliable source that the left-hander has aggravated a thigh muscle tear sustained during the tour match at Benoni, played between September 21 and 23. There is an outside chance that he will be fit for the ODI series starting on October 15, but even that is unlikely because Bangladesh's highest run-scorer will need up to four weeks to recover fully.
The Bangladesh team were practising in Bloemfontein's Mangaung Oval this morning, and Tamim was on the field but while his teammates were warming up with a game of football, Tamim was seen walking around the boundary gingerly.
Tamim had come to Bloemfontein yesterday afternoon and had gone to see a rugby specialist, according to the source, after arriving here. The specialist said that there was no chance of him playing the second Test as he would take four weeks to recover. However, since the ODIs are less of a strain on the player, he could conceivably turn up for the series if a minimum of 10-12 days of rehab improves the situation.
The injury he picked up in Benoni may have been, it was learnt, a bit more severe than initially let on by team management, who also have to consider how much they are letting the opposition know. There was a real possibility of him missing the first Test too. That notion is supported by the fact that coach Chandika Hathurusingha was quite concerned when giving Tamim throwdowns in the Potchefstroom nets on September 25, asking him on more than one occasion whether he was okay. Tamim also only faced actual bowling on the day before the Test.
Tamim slipped during the afternoon of the second day and was not on the field for 49 minutes of the second session. That also resulted in Tamim not opening the innings for the first time in his career as South Africa skipper Faf du Plessis's declaration at tea meant that Tamim could not bat for 49 minutes. He batted at number five and scored 39 runs. He was also off the field for a small period of the third session of the third day.
Bangladesh lost the first Test by 333 runs in Potchefstroom on Monday, and without Shakib Al Hasan and now Tamim Iqbal, the task to get something out of the two-Test series has gotten harder than it already was.